Well it has been over year now since I embarked on this new project. And what a year it has been!! Lots of new skills learnt; new knowledge gained; old knowledge revisited and refreshed and wonderful new people engaged in this fabulous outdoor activity.
Thanks to everyone of you who have supported this venture, whether it has been with words of encouragement or advice, attending sessions or encouraging other to come along, signing up to the Newsletter or Social Media Channels or simply being there as a sounding board. It has certainly been a steep learning curve for me.
Here is a summary of the last year or so and the adventures we have had, we are looking forward to more of the same in 2022.
Where to begin?
Although I had spent many a Summer's Day swimming in Scottish waters during my childhood and teaching career, it was not until 2018 that I began to swim regularly at Portobello. Despite living so close to the beach, my swims tended to be whilst on holiday in Aviemore or on the West Coast. With a running injury preventing me from my daily trot along the prom, I started to swim more regularly. By 2019, I had been joined by a few friends and by the start of 2020 we had a regular swimming group of six of us, swimming daily.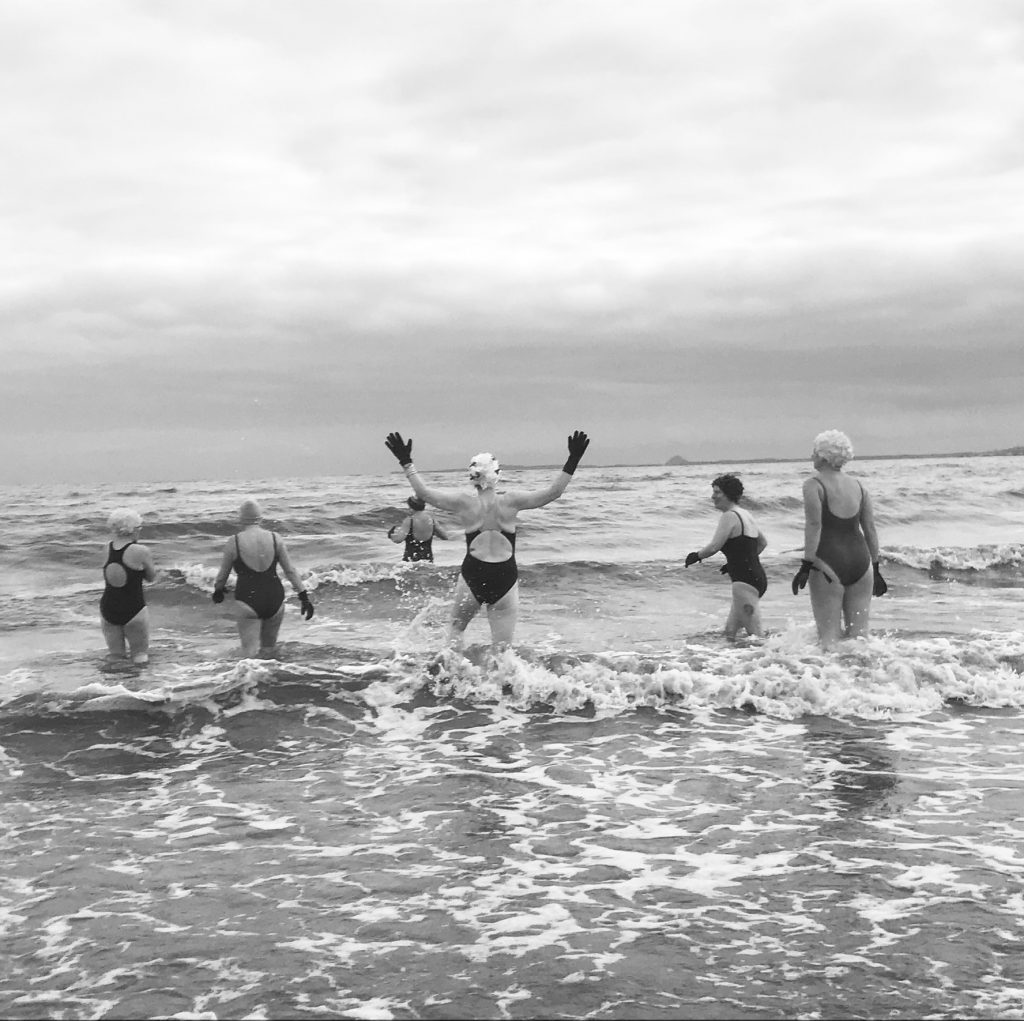 These wonderful friends encouraged me to find an Open Water Coaches course and up-skill my PE knowledge. It has been full speed ahead since then. The STA Open Water Coaching Course was held online and at Loch Insh Watersport Centre by Sarah Wiseman from Beyond the Water. It was super to meet like minded folks from around the UK, online during the Winter of 2020/21 as I increased my knowledge base through some additional Winter CPD courses, with Sarah and also with Norma McLeod from Immerse Hebrides and Steve Bowman from H2O Training. You can read more about the kinds of things we touched on in my January 2021 Blog.
I was very excited at the end of 2020 to get involved with Project 42 and Mental Health Swims, two super community initiatives, supporting people to use exercise and community to benefit their wellbeing.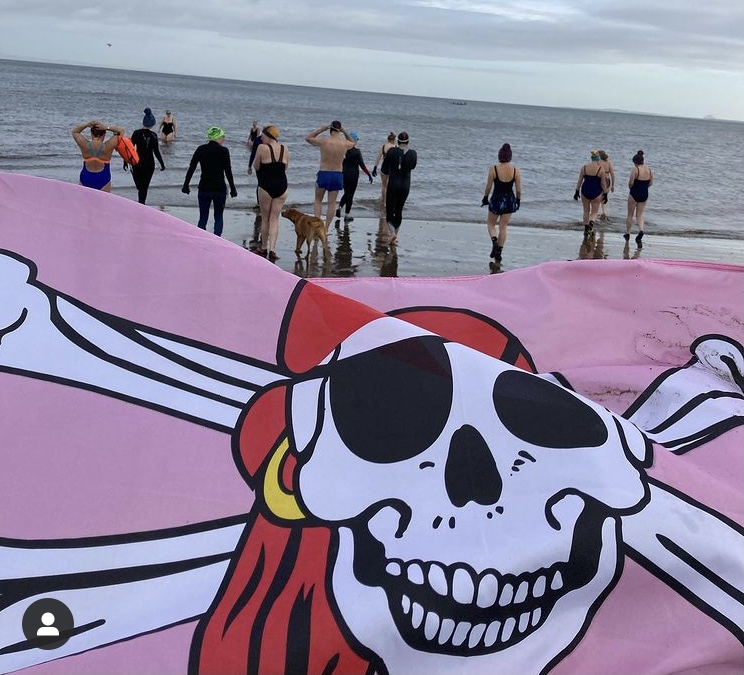 The first of our wonderful clients joined us in the last few months of the year and we are delighted that Vendy, Judi and Anna have continued to join us in swim sessions and Swim Experiences throughout the year.
As we approached the end of 2020 we were excited to explore collaborative themed swims with Isabella McNamara and Lovefoodandmore. The Winter Solstice Swim Experience was a wonderful place to start. We had the most fabulous three days of swimming in the dawn and the dusk. We introduced our wonderful participants to the traditions of the Winter Solstice, across a variety of cultures and countries. You can read more about this and our other themed swims in our Highlights Section.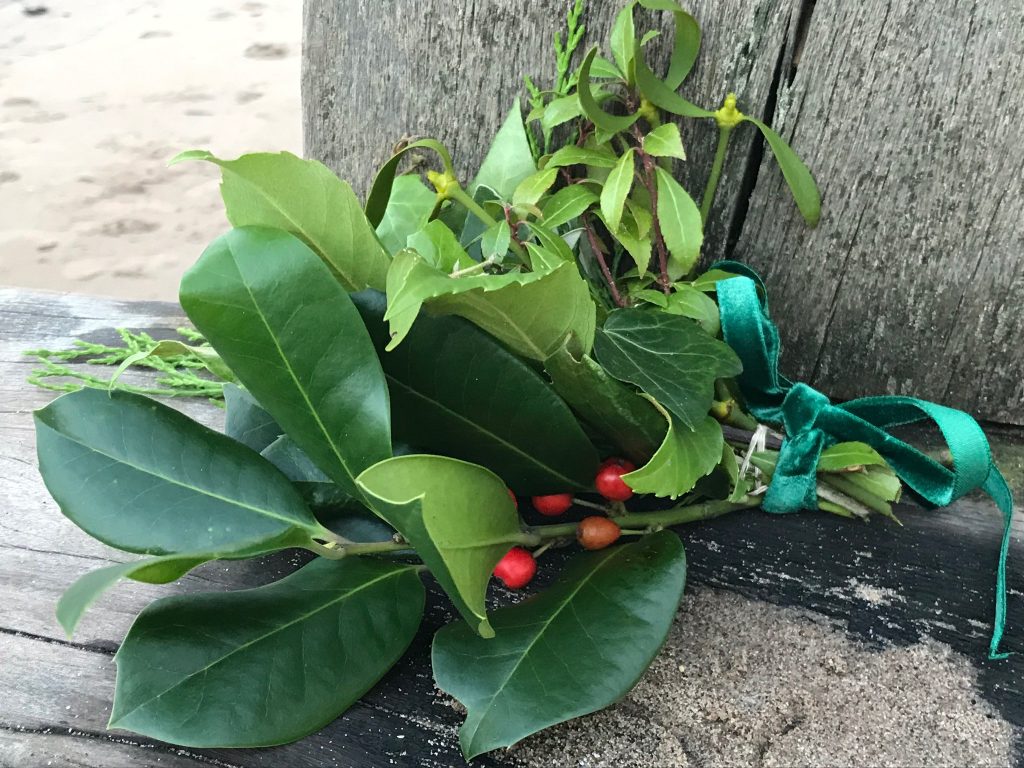 And then we were locked down again!!! We kept planning, increasing our knowledge and swimming / dipping in the icy waters. We walked and ran to new venues as we explored our local communities.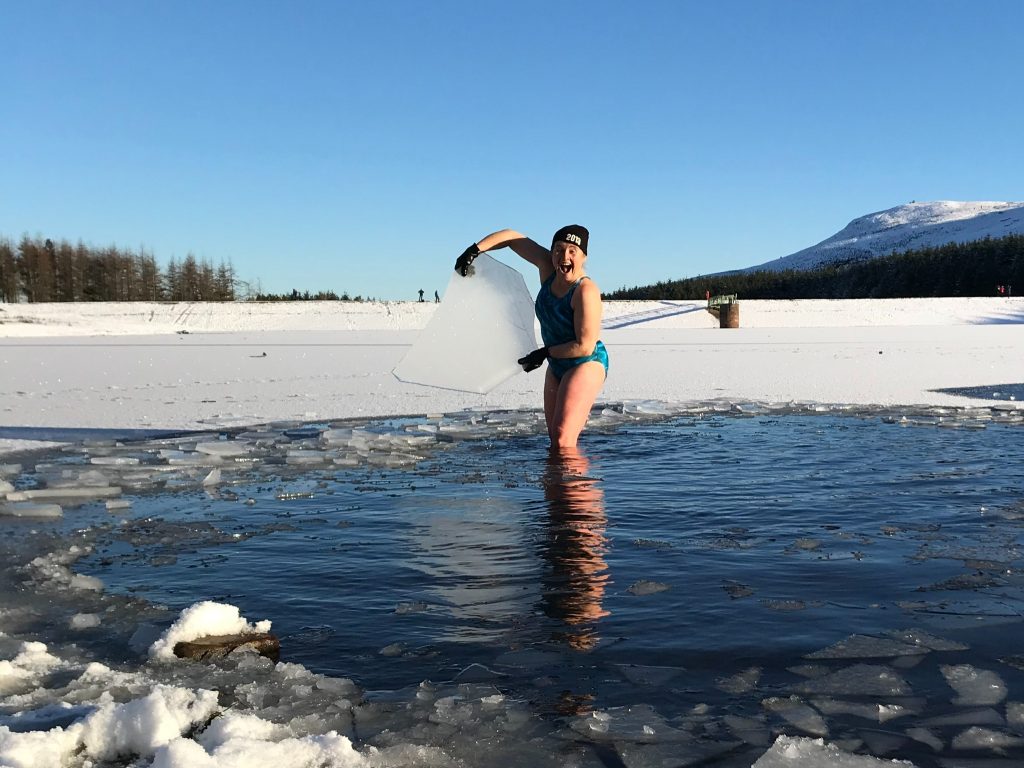 As the Spring began and we were allowed to come out of hibernation, we tentatively offered some introductory sessions where we brought new swimmers to the water. If you have yet to get started, you can have a look at my March blog which gives a feel for what swimming sessions might look like. We held more themed Swim Experiences, including Mothering Sunday and the Vernal Equinox.
After the beautiful warm days of the Easter holidays, May was a disappointing follow up, but we still pushed on with our plans. My sister Elaine and I had been exploring venues around the Central belt to use as circular walks with a dip / swim. It was wonderful to be outside in nature, doing the things we love. It reminded us of all the health and well-being benefits associated with swimming outdoors and being in green space. Elaine is a very experienced and qualified Outdoor leader in a number of activities including having a Summer MLTB Award, thus allowing us to provide safe and insured expeditions into the hills. She decided to add the STA Open Water Swim Coach award to her CV and contacted Sarah Wiseman to find the next available date.
As the water temperatures increased and we had more people interested in swimming we explored ways to support our community.
Introduction to Open Water
Introduction to Front Crawl in Open Water
Developing Front Crawl in Open Water
Group Social Swims
Swim Adventures and Explorations
Themed Swim Experiences
We were delighted when we were able partner with The Wee Restaurant at North Queensferry and provide some superb swims with Moules Frites delivered to the beach. Read the May report here. Thanks to Isabella and Vicky for co-ordinating these for us. We will be considering more of these type of Experiences as the business develops.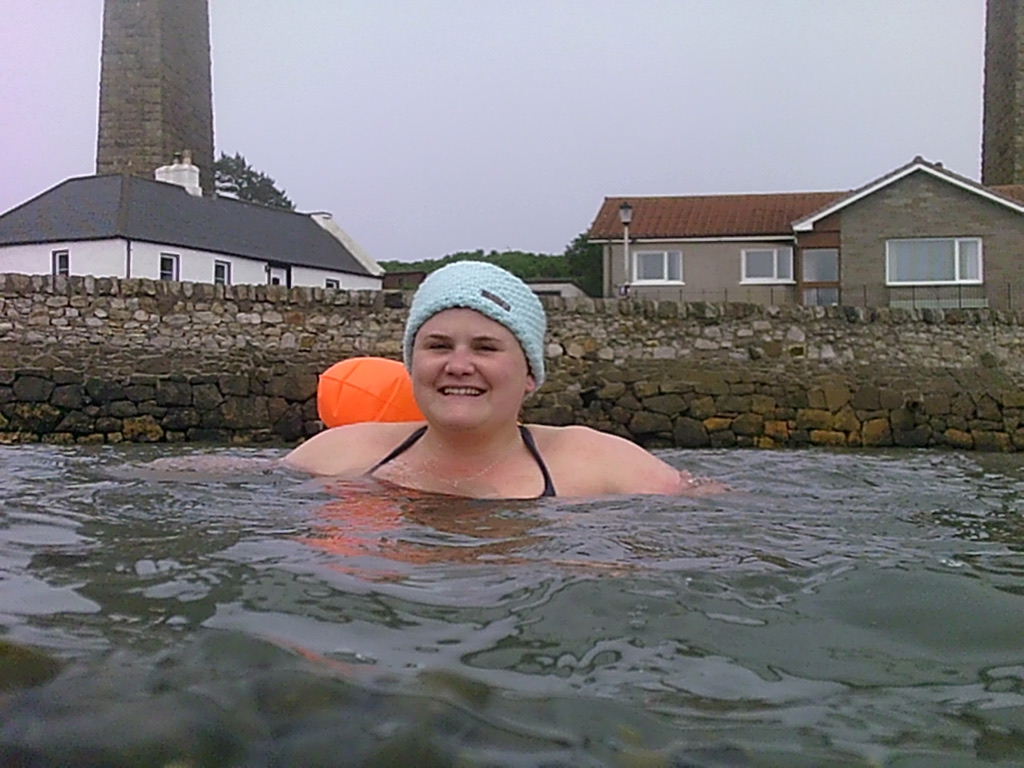 In June we decided to take on a couple of different challenges. We signed up to support Surfers Against Sewage, Million Mile Beach Clean and the Outdoor Swimming Society's Longest Swim on the Longest Day. Our youngsters took up the Beach clean challenge and we met up at Seafield to gather rubbish and swim, our report can be read here. This was an amazing initiative by Surfers Against Sewage and you can read this great article about Vitamin Sea featured on SAS website; Thriving Oceans, Thriving People. However, we must all try to do our bit to reduce plastic and rubbish reaching our Seas, make a 2022 promise to your Earth?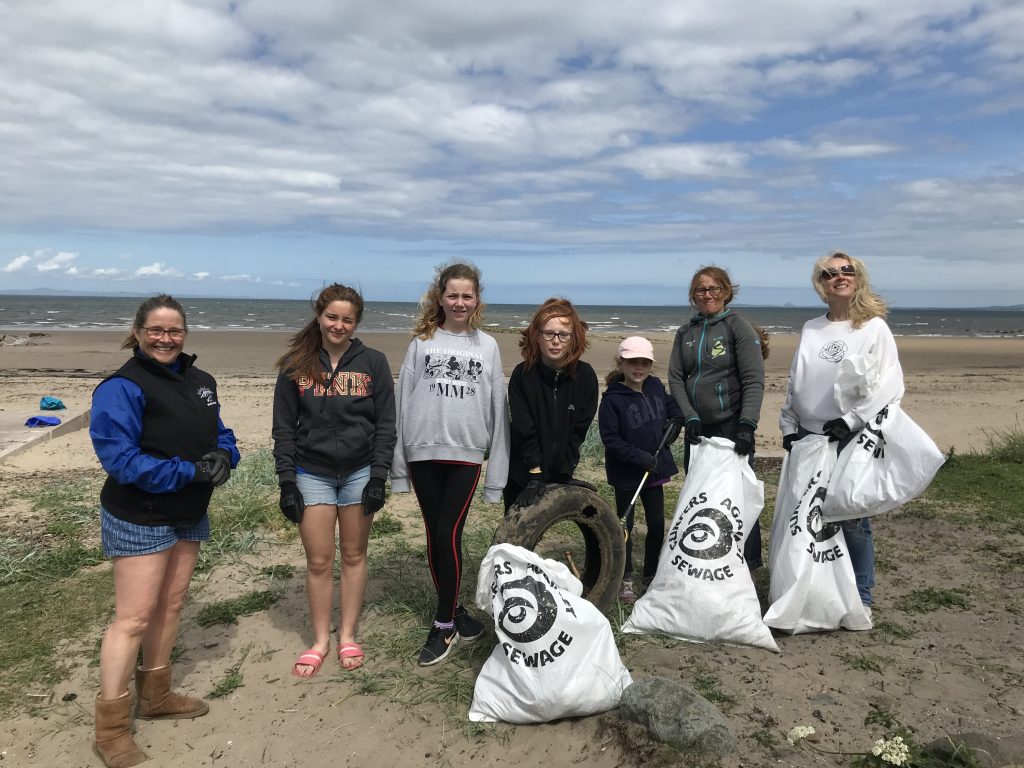 As a final warm up to our Longest Swim on the Longest Day, the Urban Merfolk joined me in a Groyn Challenge along Portobello Promenade. I accompanied Gareth and Ross on the longest swim starting at Groyn 1 and finishing at Groyn 6, safely supported by Robbie in his new sea kayak. The other merfolk joined us at Groyns 4 and 5 to complete their chosen distances within the challenge.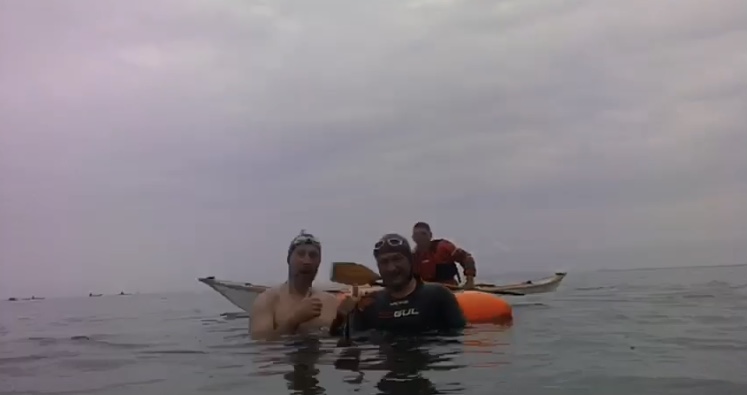 Elaine and I were joined on the 21st of June by Stuart, to complete our "Longest Swim on the Longest Day". We were to set our own distance and chose to swim from Seafield to Joppa Rocks, approx 4 km. It was a choppy sea as we set out and it certainly seemed like a challenge as we battled our way along the industrial seafront. However, as we approached Kings Road the chop died back and the familiar scenes of the Promenade drew us along. Our report was one of six featured in the Outdoor Swimming Society's highlights from this International initiative. As the Summer holidays stretched ahead, this was a wonderful way to celebrate the Summer Solstice. It was the end of a challenge Elaine had set herself to swim 79 times between the Winter and Summer Solstices to support Karen Darke's Quest 79 which raises money for Spinal Injuries Association.
Inspired by the Longest Swim; Stuart, Elaine and I set a July challenge on our family holiday on the Isle of Bute. We swam together, supported by Graham McQueen in his sea kayak, from Glen Callum Bay back to the houses in Kilchattan Bay. A similar distance but in a much more remote location, this was a good progression for us. This wonderful island has been a holiday destination for our family for many years, you can read more about this in my February Blog – Family Frolics.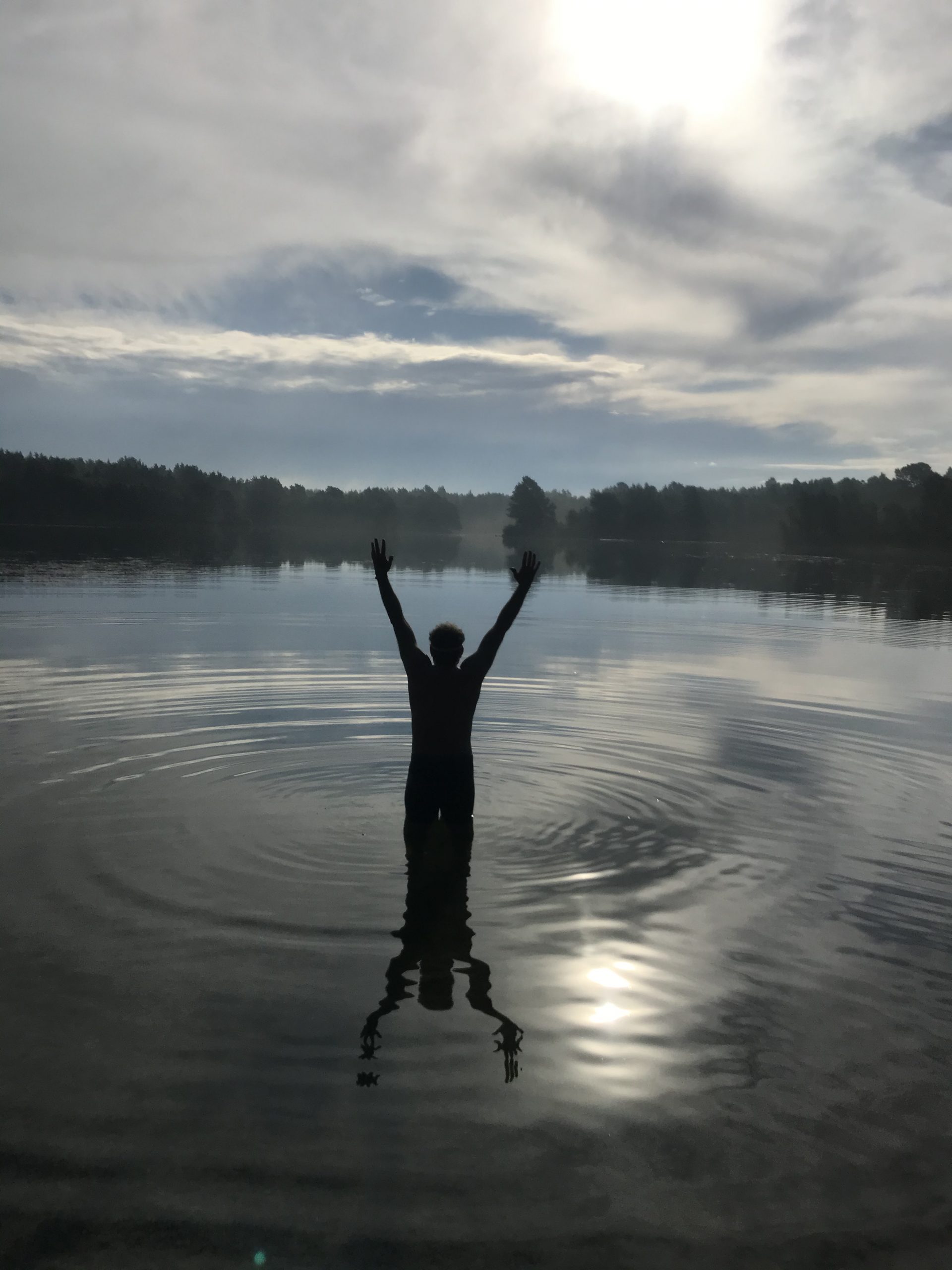 We were lucky enough to be able to travel to our favourite Scottish holiday destinations over the Summer, as well as heading down to Bute we also spent a couple of weeks in Aviemore. I spent time revisiting old haunts with new eyes and completing risk assessments, so we are now in a position to be able to offer trips to both of these locations. You can see my suggestions for a bespoke package for both day and overnight trips, and these can be arranged privately, as the Sherriff Family did this Summer.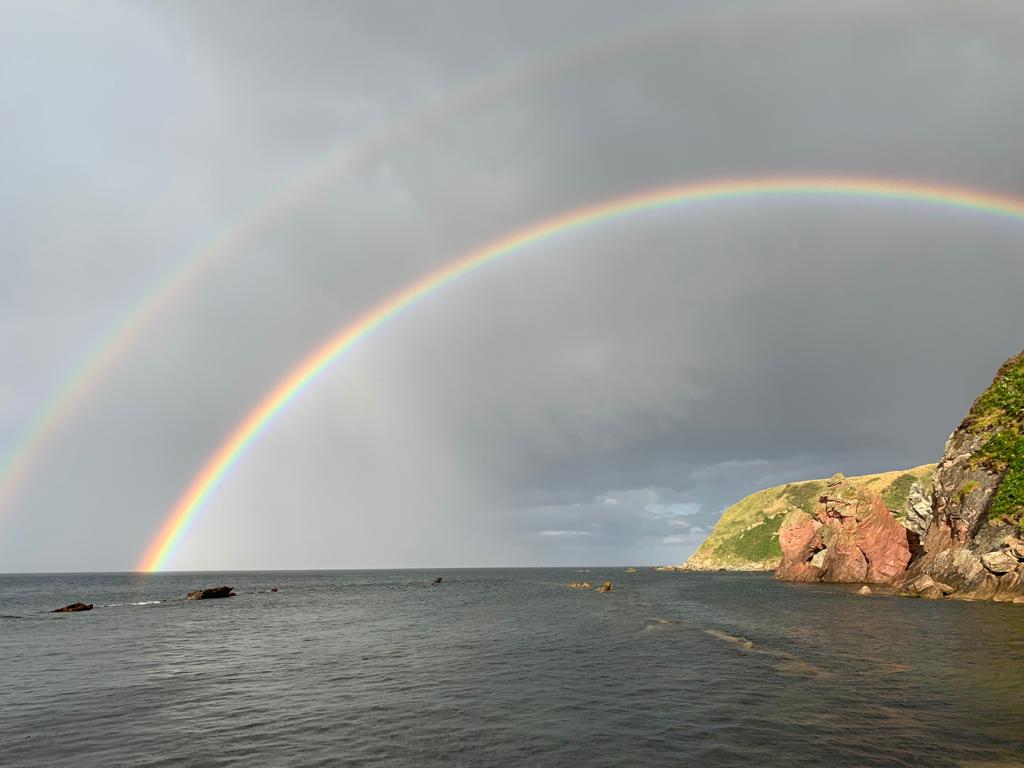 Over the warmer months we explored many new venues on the East Coast, with Swim Experiences and Swim Ventures. It will be hard to better this fabulous double rain, which we experienced on our Lovefoodandmore collaborative Swim Experience at Cove. Although we did try, visiting Yellowcraigs with a lovely group, including an International couple who were Summering in Scotland from the United States and Seacliff beach to take in the beautiful view of Tantallon Castle from the water.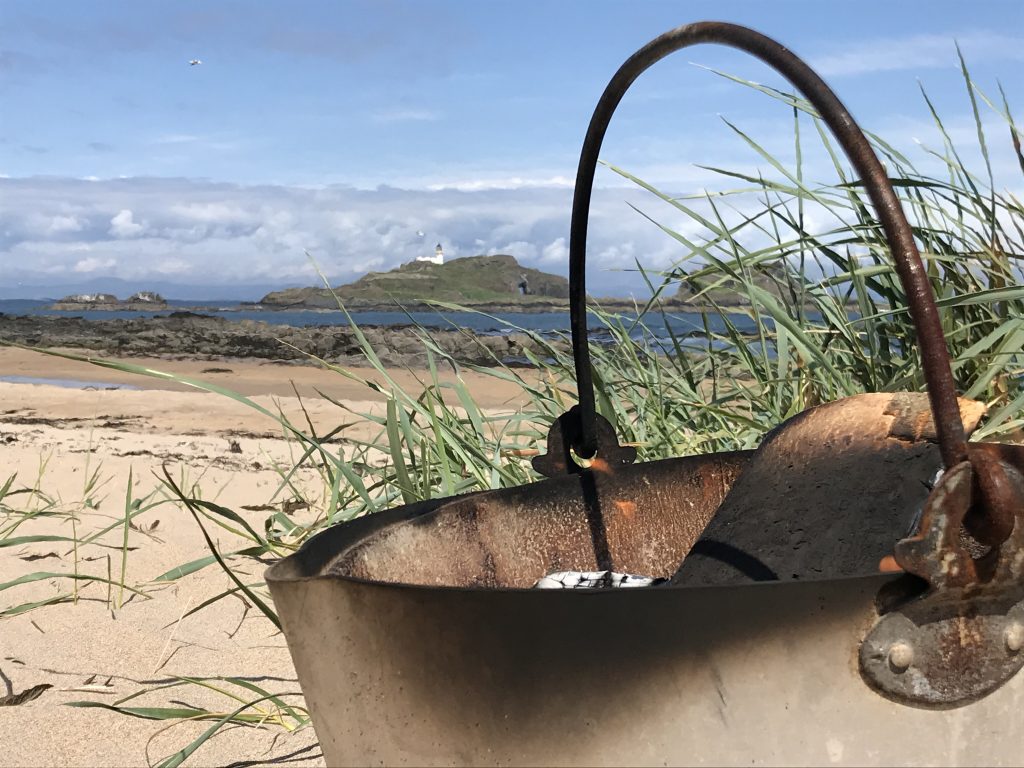 As the Autumn settled in we developed a support programme and invited our previous swimmers to sign up for membership for each of the three months running from September to November for a small monthly fee. Classes were then available to book at a discounted rate and support given via email, to help and encourage swimmers to continue as the water temperatures dropped. We have had a hardy group of swimmers who have stuck with us and are still swimming / dipping as we approach the end of the year. We were looking for feedback on this approach, with a view to having a supportive package available by April 2022. With that in mind we have launched a slightly different Winter Support Programme, with four levels of membership for the four months running from December until March. Again our hardy swimmers have stuck with it and are facing their first Winter with confidence, acclimatisation and enjoyment.
Well done to these hardy souls;
Dawn Butler
Hayley Moore
Vendula Pavlikova
Amy O'Leary
Nicola Stenhouse
Colleen Donaldson
Nicola Heatlie
Julie Robertson
We have enjoyed winding down into some social dipping, including a Halloween Night Light swim, which we then continued to do at Wardie Bay on a Monday night.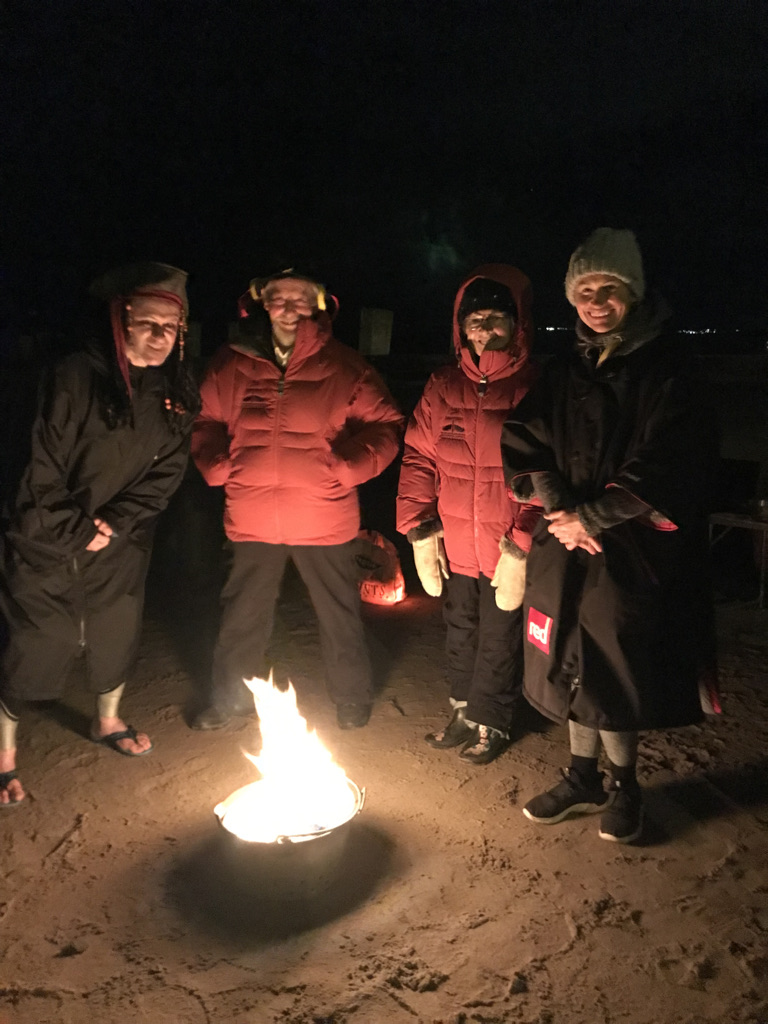 Isabella and Maree hosted a 5 week Menopause and the benefits of Cold Water Swimming, where we explored a different them each week. Maree focusing on the benefits brought to mental and physical wellbeing through the cold water. Isabella using her life coaching skills to explore feelings and experiences highlighted by menopause and menopause symptoms and developing strategies for coping with these.
We have set a Chilly Charity Challenge for CHAS to swim / dip 1o times over the Winter months, finishing on the 31st of March with a celebratory swim. With over 30 people already signed up, we are aiming to raise over £500 for this great charity.
At the end of a difficult year for everyone, I can honestly say that swimming has been a lifeline for me. I have loved meeting you all and relish seeing the progression each of you have made. Whether that is in your confidence at braving the cold water. Your careful analysis of the weather and conditions. Your abilities to be resilient and adaptable to the ever changing conditions which present themselves. Your new friendships. Your expressions, squeals, smiles and chat and maybe somewhere along the line your ability to swim a little further and a little better when the time is right.
Have a lovely Christmas and I look forward to seeing you in 2022 at the water.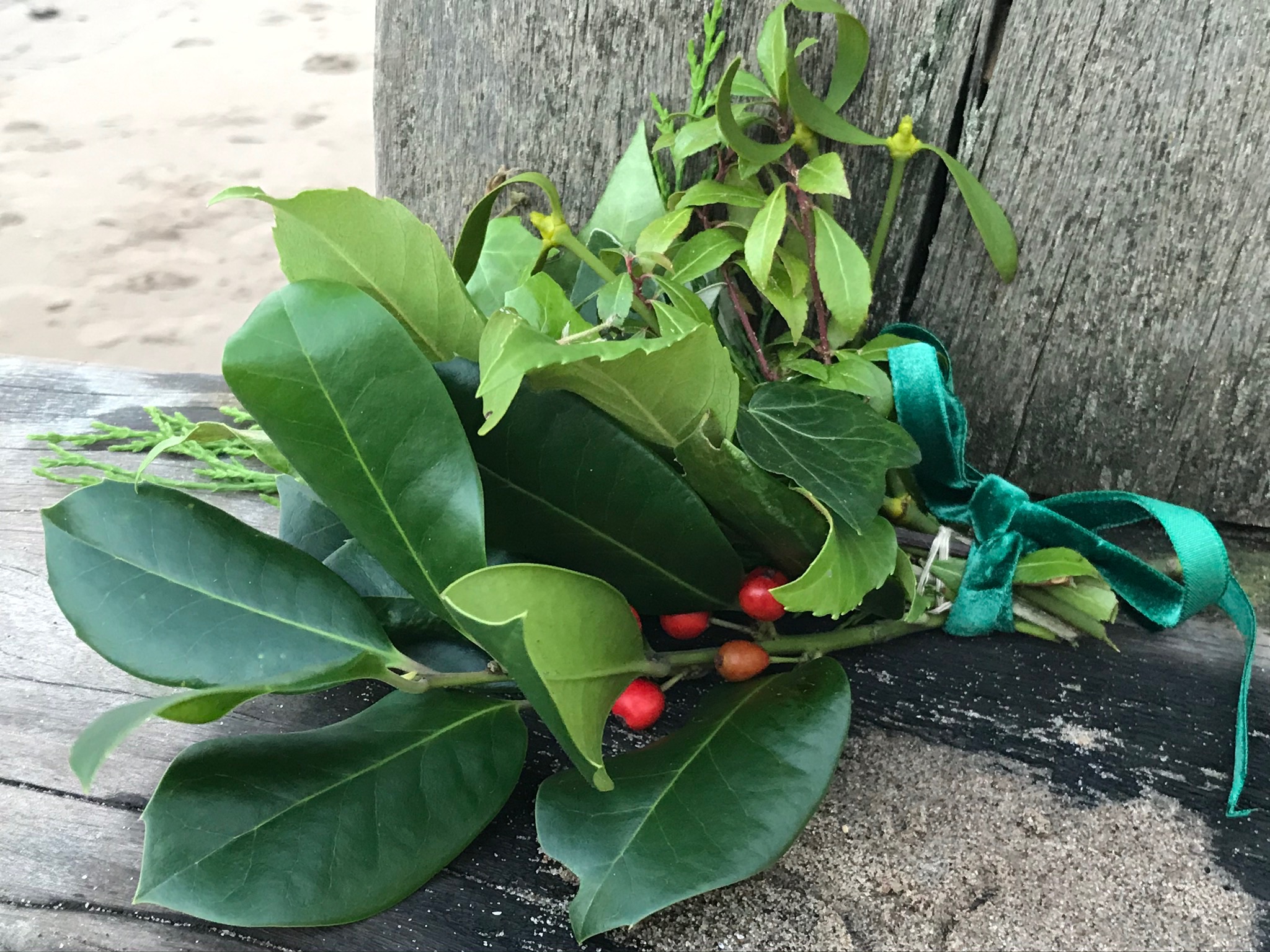 Merry Christmas and Happy New Year to all Wild Swim Scotlands Swimmers and Friends. Mx