Million Mile Beach Clean Initiative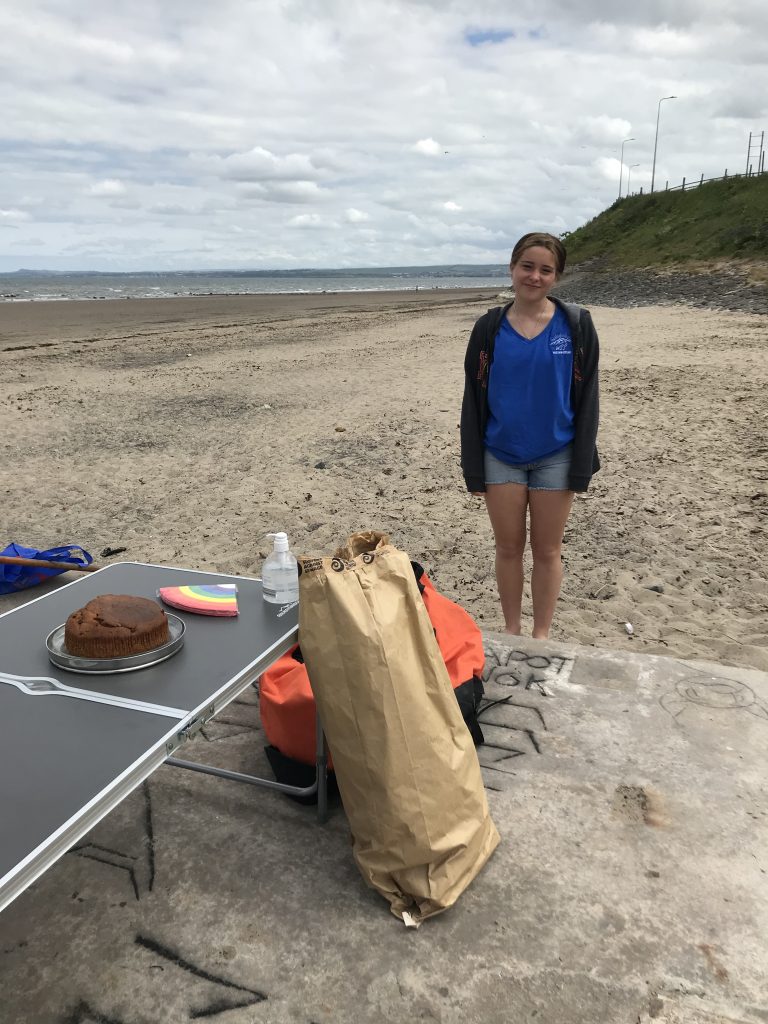 We arrived at Seafield for our contribution to the Million Mile Beach Clean with our Surfers Against Sewage issue of Bags and Gloves as well as our swim kit and cake for afterwards. A quick inspection of the beach showed that the beach itself was in pretty good condition so we sent out scouts to see what was needed tidied up elsewhere.
The big girls found a huge stash of cans and bottles on the path heading down to the beach. Someone had very kindly bagged it all up – but not managed to take it away with them. They must have managed to bring it down there in the first place though!!!! The girls filled two huge bags and pulled other items out from the grass and foliage on the path edge.
The fire areas at first glance seemed to be not too bad, however, once we started to look closely there was lots of bottle tops, lollipop sticks, broken glass and a huge amount of mails and metal left from burnt pallets. We all know this happens and I know if we have a pallet fire that we return in the morning with a rake and a sieve to check the sand for metal. You would not want to stand on one of these!!
The tideline again seemed to be pretty clear, Elaine has regularly cleaned this area with her Sunday morning swimmers. However, this time we had rakes and we found plenty of smaller items hidden amongst the seaweed.
The seawall gathers items in between the squares of concrete and so a thorough inspection was carried out by Karen. You know, despite the sewage treatment plant being on the other side of that wall – there is not a dat that we have been swimming here where there has been any smell or indication of this. That seawall gives some shelter from a Westerly Wind, although there is some outgoing water movement along its length worthy of note.
Working in pairs to lift the rubbish was ideal and Elaine and Lucy made quick work of clearing the cans and bottles stuck there. Elaine did find a complete new outfit, including bra, pants, socks and a t-shirt!!
After a solid hour of work, it was time to shift the focus to gymnastics for the girls and swimming for the Mums.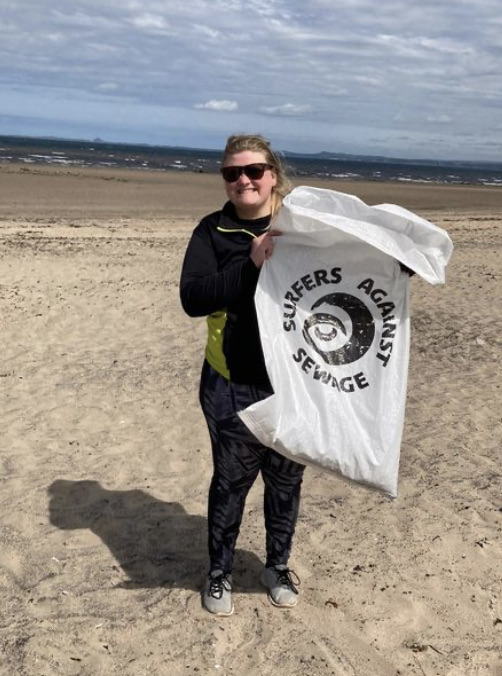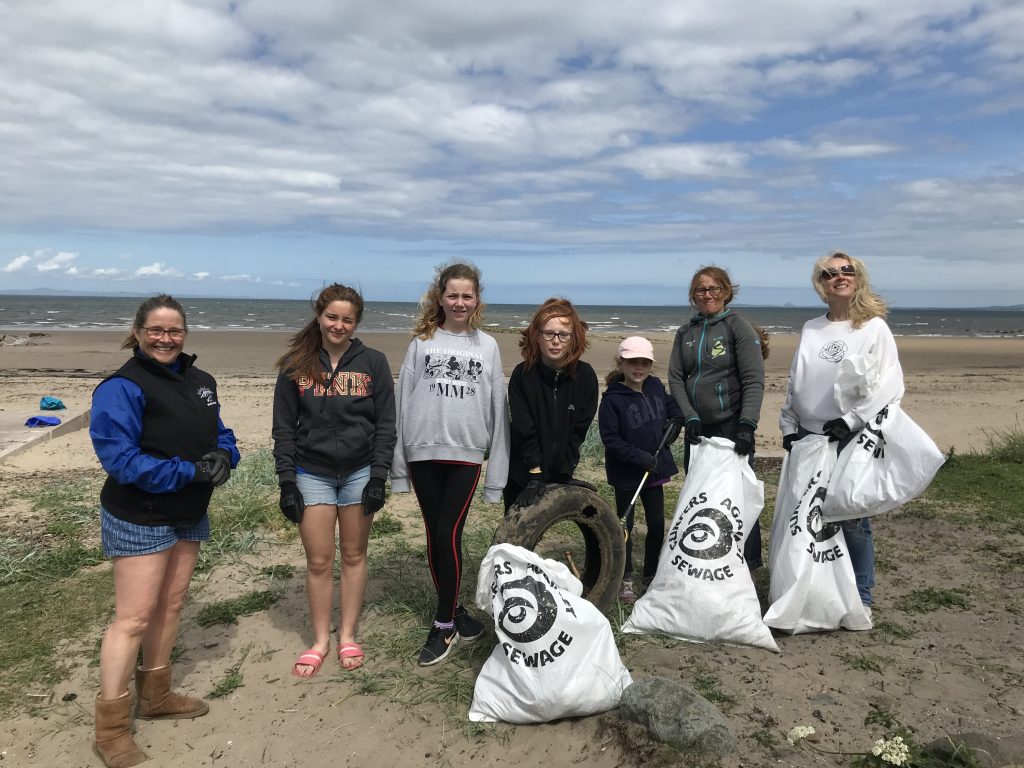 Great job folks.