What wonderful causes have we managed to contribute towards in the first year of Wild Swim Scotland? Well although each of the fundraisers have been on a small scale, they have covered a variety of charities. We have enjoyed taking the opportunity to highlight the work that each of these charities do, selecting a relevant date / timeline and introducing them to our swimmers on the day through themed swims.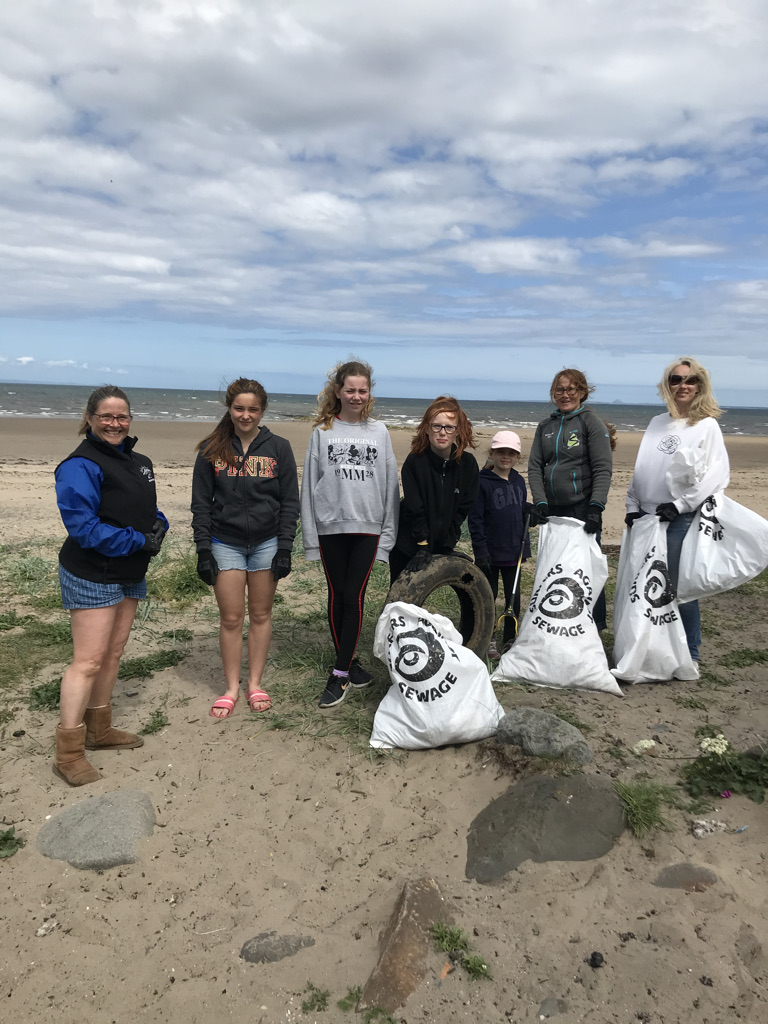 The first of these was our contribution to Sufers Against Sewage – Million Mile Beach Clean – A small band of enthusiastic swimmers gathered at Seafield Bay to fill large bags, and remove debris from the beach, we even found a tyre!!! One of the most difficult clear up exercises for us was gathering burnt nails from a pallet fire.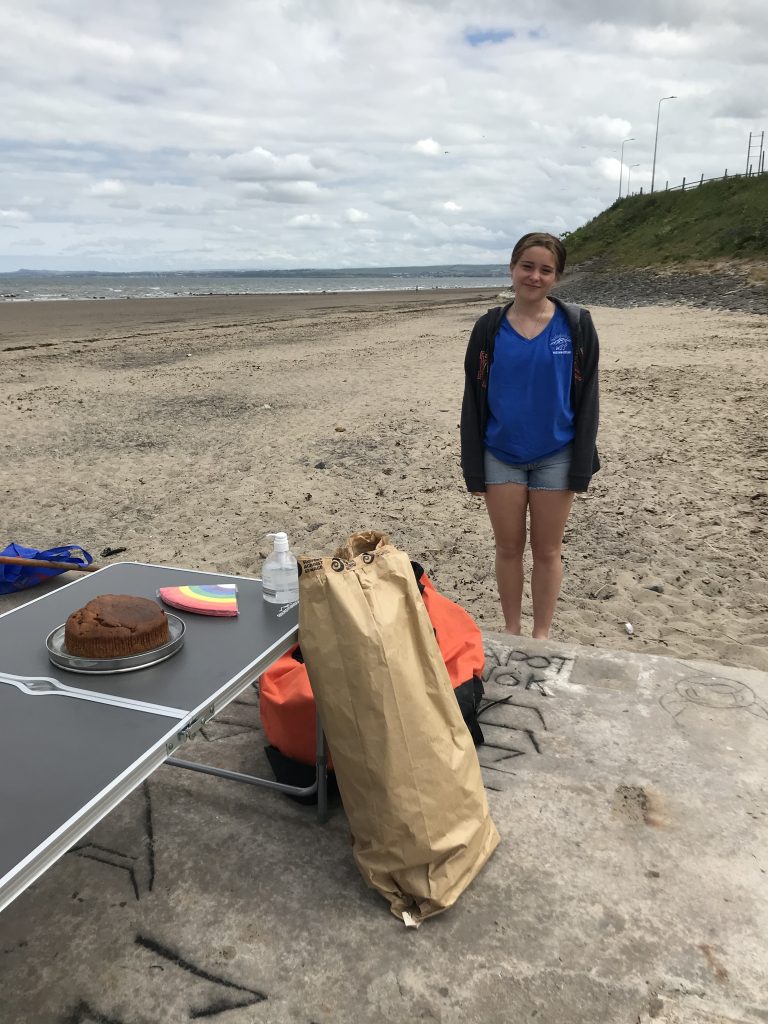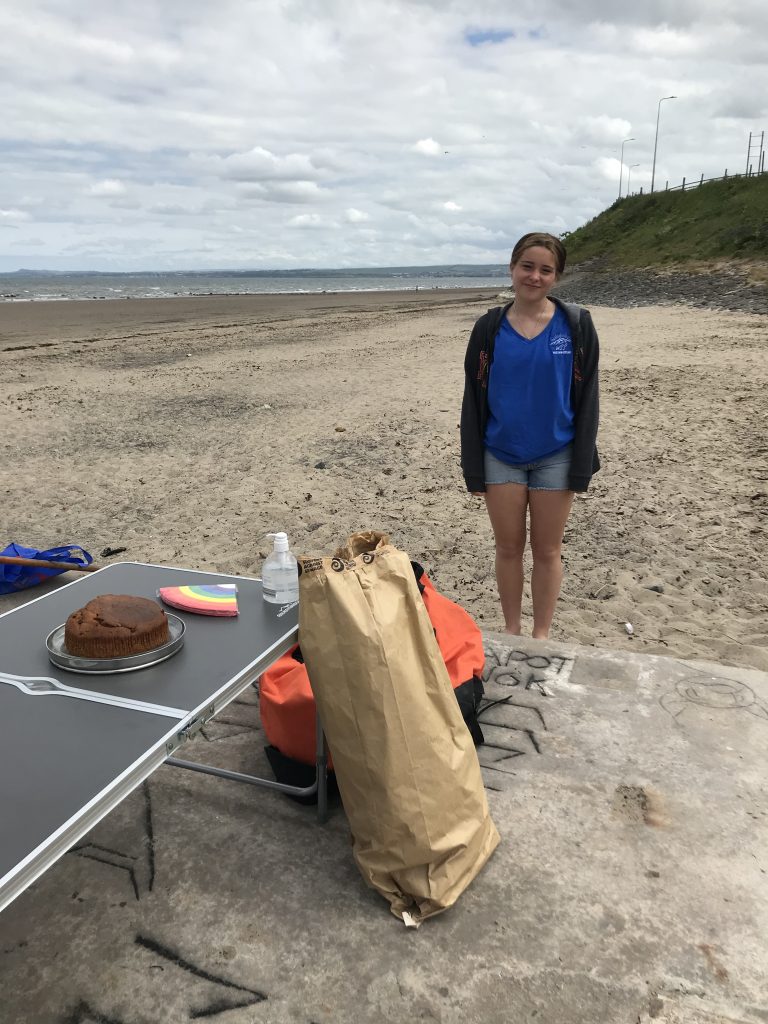 The initiative by SAS was hugely successful, however, it only scratched the surface of what is an ever growing problem. We will most definitely be hosting other beach cleans in 2022 but we are also encouraging our swimmers to consider the environment in their choices and actions. Encouraging small changes in lifestyle, all of our swimmers bring reusable flasks with hot drinks and water, for example. Our communication style is paperless, using Google Forms, What's App messaging and email communications. We have also explored reusing and upcycling materials like using old neoprene for changing mats, to keep our feet off the cold ground. Our preferred choice of tow floats are the Eco-friendly Puffin Swim brand, based in the UK and made from recycled plastics. It is a tide which will take a longtime to turn but every effort, no matter how small will make a difference.
---
As we approached the longest day in June as we trialed our first Groyn Challenge Swim. The aim of the day was for each of the swimmers to choose a Groyn along Portobello beach and walk along to the starting place. We had volunteers gathering flip flops and t-shirts and manning safety canoes along the way. It was important at this swim that each of the swimmers knew their own ability, the folk swimming the longer distances all equipped with tow floats and bright hats. Many of our swimmers elected to join in and only swim the final Groyn, lending support and encouragement to those who had chosen to swim for longer. Our selected charity for this swim was the RNLI, luckily we did not need their services on this occasion, or on any occasion this year thankfully. However, the services of the RNLI were required on many occasions this year around the UK coastline. Here is a short clip showing their efforts.
Later in the Summer, Maree decided to take on Breast Cancer Now's "Swim 10 Miles in July" Challenge. However, it felt a bit of a cheat to only complete 10 miles when swimming two or three times a day. So a twist was added and the Challenge was set at 10 miles for every year past her own breast cancer diagnosis, 13 years ago. So 130 miles before the 31st of October. Although this challenge was aimed at raising funds for breast cancer now it also allowed Maree to raise awareness of breast cancer, support and challenges, through regular posts and images. More on the progress of this challenge to come!!
As the water temperatures reduced and Autumn approached we decided to introduce a support programme for our regular swimmers, who had not yet swum through a Winter. We have had a brilliant group of regulars coming along, learning some Winter tips, making decisions on safety and supporting each other socially. In order to encourage and motivate this group we also decided to host a Chilly Charity Challenge – running from 1/12/21 to 31/3/22. Our wonderful friend Isabella has just taken up a role with the charity CHAS, (Children's Hospices Across Scotland) and we decided that this would be a perfect theme for this fundraiser. CHAS supports families at a crucial time, providing medical care, family support, emotional support, respite and bereavement counselling. This charity has just celebrated it's 30 year anniversary and you can read more about their work and history here.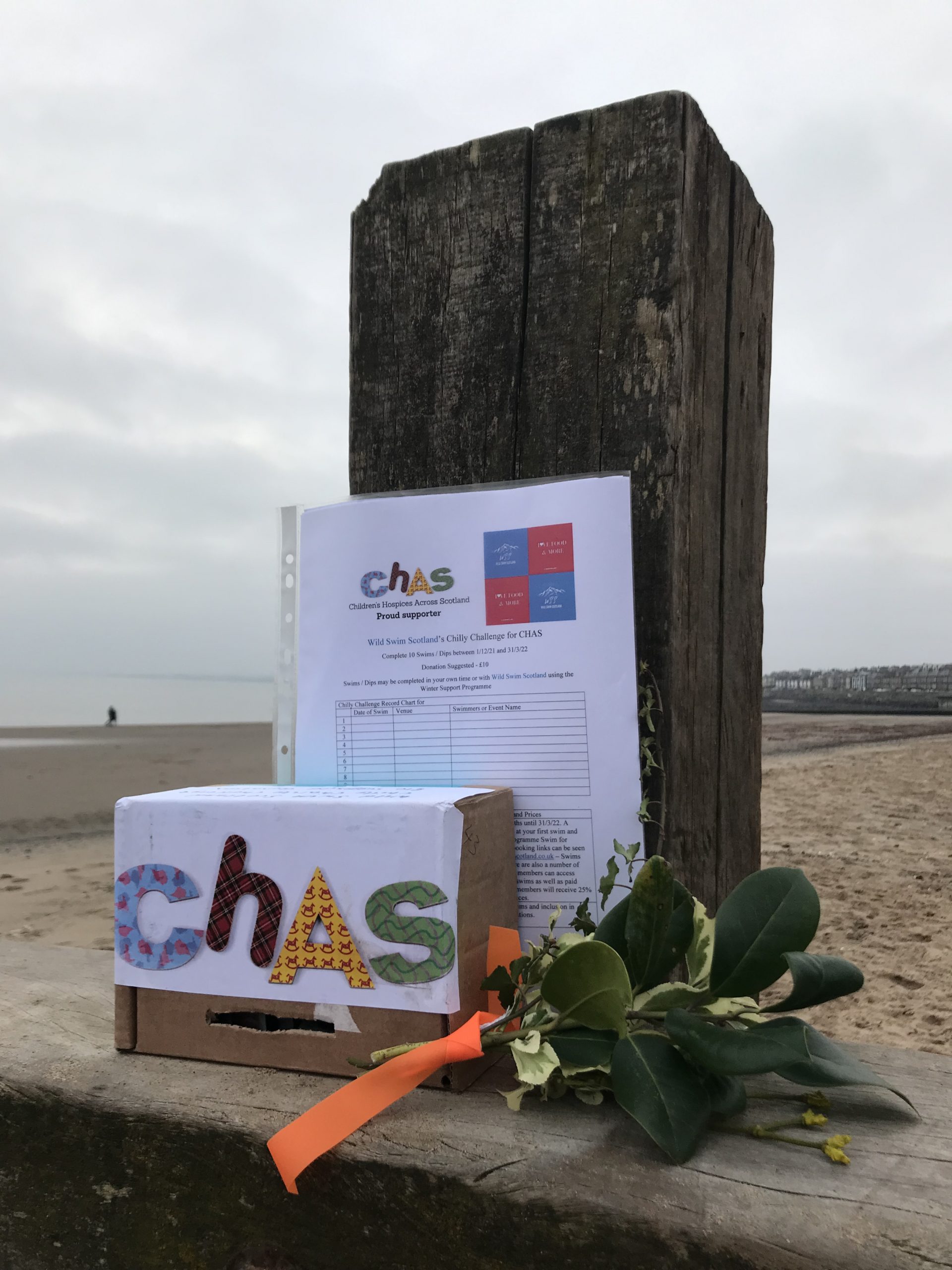 There are going to be celebratory swims for all those who have completed the challenge. Come and join us for these free charity swims and congratulate those hardy souls who have survived the Winter Swims. Bring your own donation for CHAS to add to our total. Details below, sign up now.
Thursday 31st March – 1900 – Groyn 5 – End of CHAS Challenge Celebration Sunset Swim
Friday 1st April – 0630 – Groyn 5 – End of CHAS Challenge Celebration Sunrise Swim
As we entered the New Year we celebrated by joining Speedo UK and @Speedoutsidersclub in their #newyearswimmers campaign to raise money for the Mental Health Swims Charity. In December Maree had joined some of the other Mental Health Swim Hosts based around the Lothians for a photoshoot at Wardie Bay with Anna Deacon, Instagram – @wildswimmingstories. They were photographed jumping and dancing in the waves wearing their sponsored Speedo swimsuits and goggles. Anna's wonderful photograph of their dancing was selected to be Speedo's advert for the campaign and featured in many of the New Years Day papers as a full page advert!!!! For this campaign, Speedo pledged £10 for every photo posted on the #newyearswimmers and the result was an amazing £37k for the Mental Health Swims Charity. The charity, whose straplines are "Dips not Distance" and "Community not Competition" were bowled over by the support from the Swim Community. Founder, Rachel Ashe is passionate about social prescribing, empowering patients to find solace in the outdoors and campaigning to end mental illness stigma.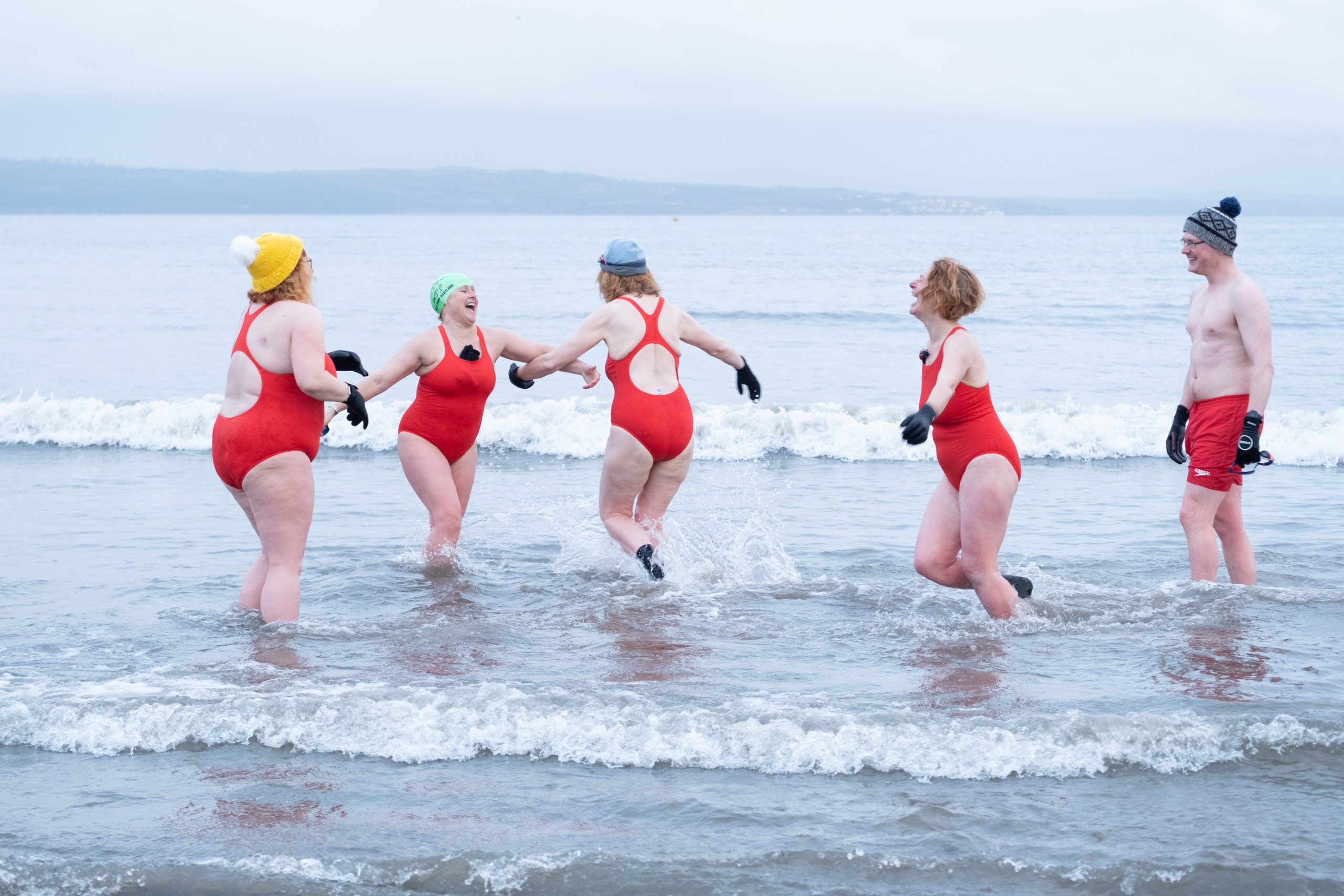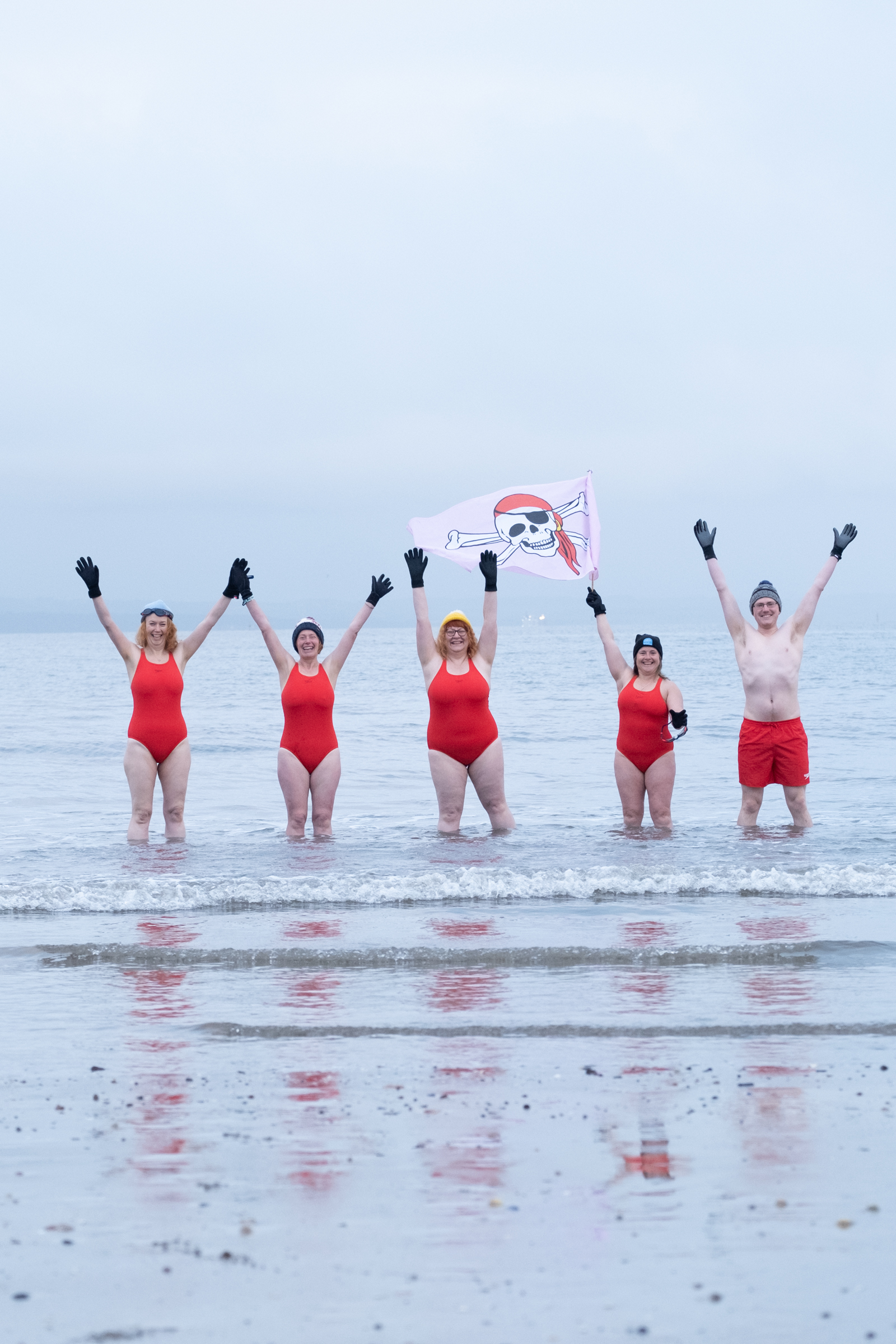 We were looking forward to 2022 and Maree has her birthday in January, so has always loved the opportunity to reset, prepare for a New Year and celebrate. However, we know that many people struggle with the dark days of January and so we decided to raise awareness through supporting The Samaritans "Brew Day". This is the third Monday in January and aims to encourage people to meet up for coffee and a chat on the day that has been dubbed Blue Monday – the most depressing day of the year!! The multi talented Saz Mauritzen made some wonderful cakes for us, Saz volunteers regularly for the Samaritans, and is a charity close to her heart.
January, February and March are difficult months to keep swimming outdoors. You have to take advantage of all of the breaks in the weather, embrace the cold and rejoice in the icy swims. January presented an opportunity for Maree to complete the final 30 miles of her Breast Cancer Now Challenge which had now been extended to 140 miles!!! 10 for every year past diagnosis, with another year having slipped past in the guise of 2021. A mile a day should do it? With the aim to be finished and celebrate on World Cancer Day on Friday 4th February. It helped spur some fitness, structure the week and tone some of those flabby tummy muscles. Over £700 was raised for Breast Cancer Now and Maree is most grateful to everyone who has supported her in this very personal fundraising swim.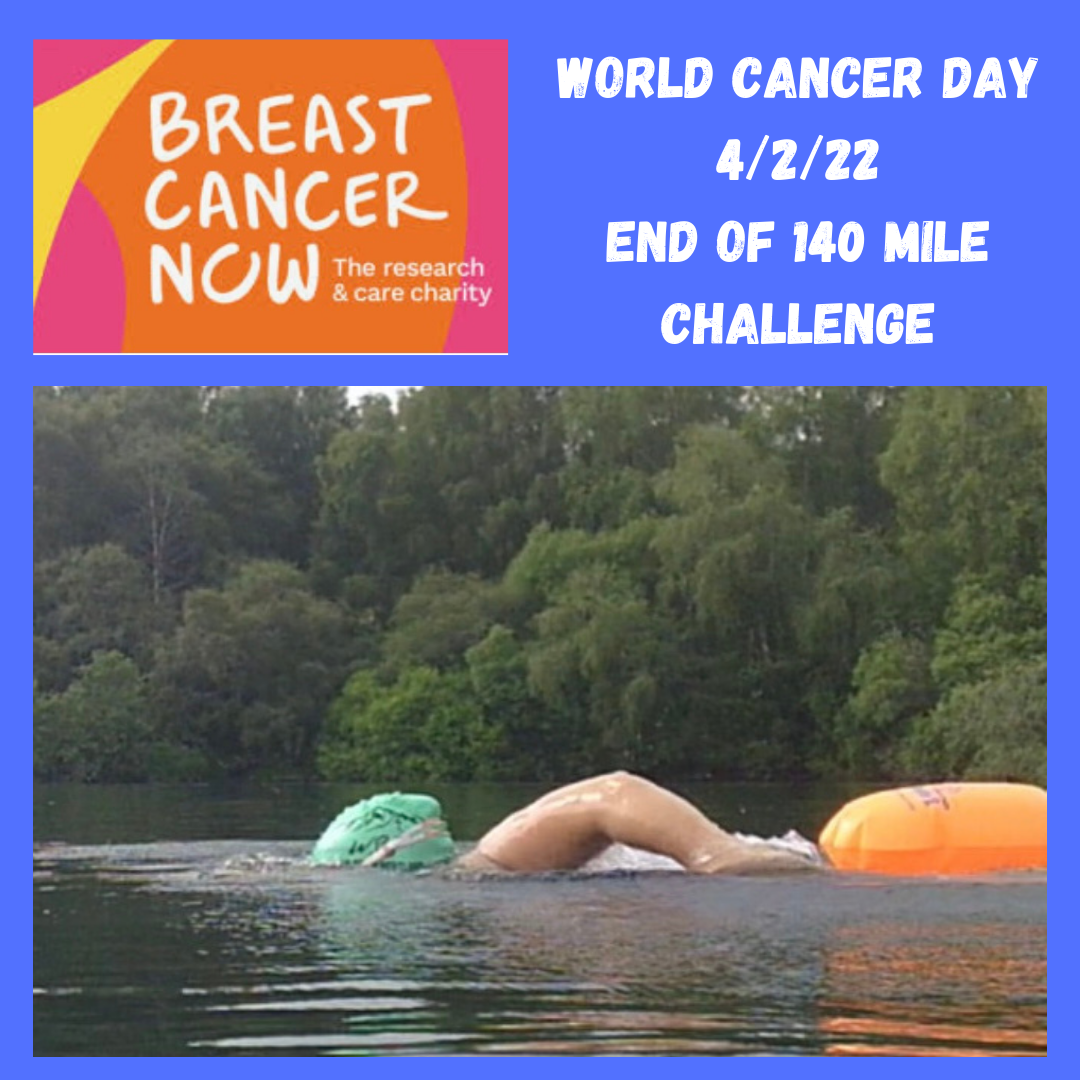 We are looking forward to longer days as Spring approaches, hopefully with some sunny days and warmer water temperatures. The next of our charity days will be on International Women's Day, when funds raised from our Sunrise Swim at Groyn 5 and our Sunset Swim at Seacliff, will be donated to the Four Square homeless charity based in Edinburgh. This charity works to prevent homelessness and promote inclusion and is headed up by Jane Devine, a recent newbie to Wild Swim Scotland morning swims. Our morning Sunrise Swim will help to fill Portobello Beach and is a slightly quieter option than joining the gang at Groyn 3 lead by the ever enthusiastic Anna Deacon and Vicky Allan, authors of Take The Plunge and The Art of Wild Swimming.