The morning of Monday 21st June dawned but not in the spectacular way I had hoped for the Longest Day and the Summer Solstice. No-one had elected for the sunrise swim, so I decided to wait and see what 4am brought. It looked dull, so I decided not to swim until "the challenge" and just sneaked up to the top floor to watch the sunrise – only a small pink strip across the hills in Fife. So I waited until the Solstice and then sneaked off back to bed.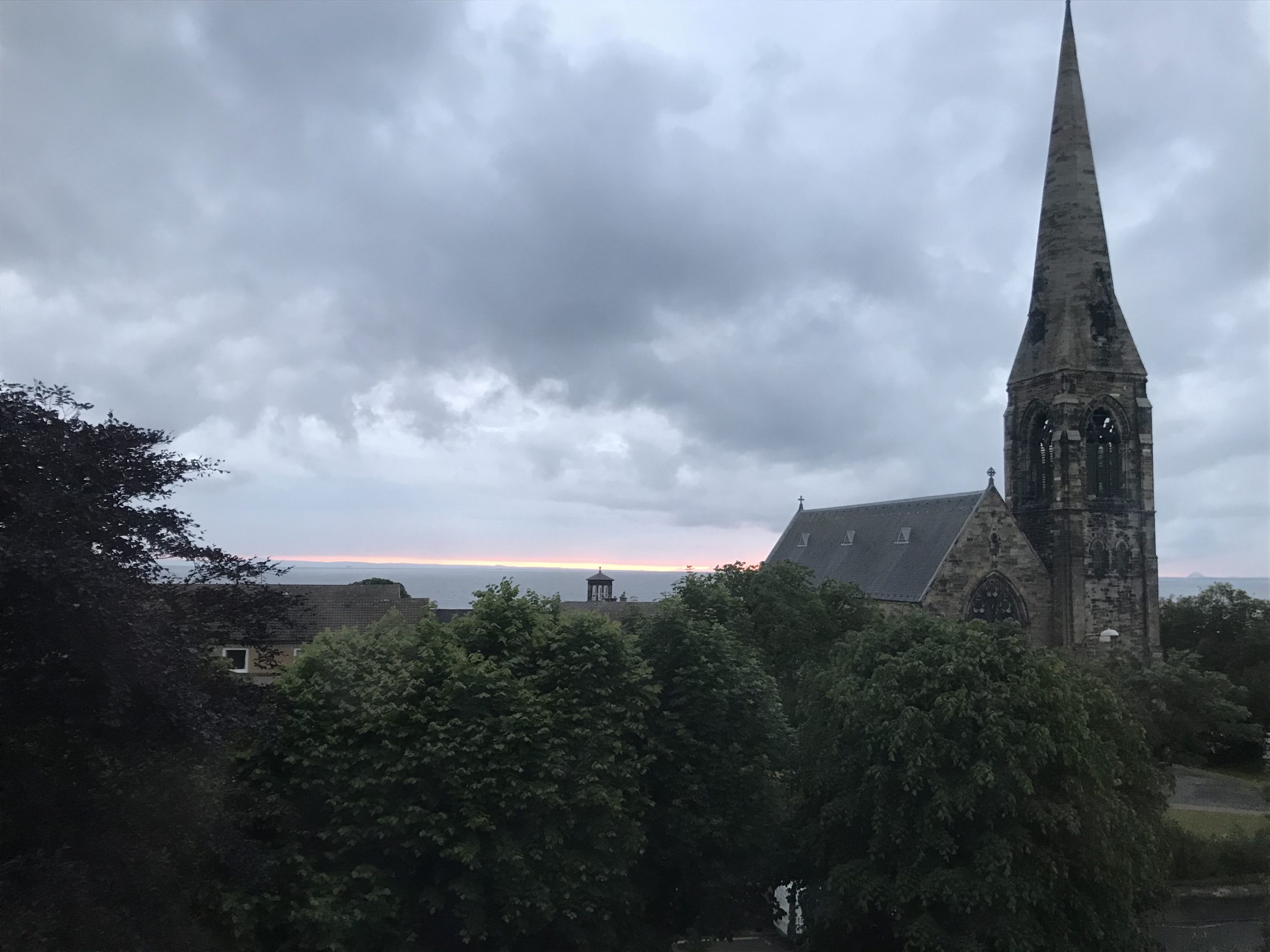 However, a recce at 0730 showed that the North Easterly wind had got up and the waves were a bit bigger than I might have liked. I looked at the forecast and Magic Seaweed's App and gave Elaine and Stuart a call – what do you think? We decided that we would meet up anyway as planned at 1000 and make a decision then. "We will give it a go, we cam always bail out to the beach!!"
The Wild Swim Scotland Team – Ready to Go
It was pretty choppy when we arrived at Seafield, kitted out with Towfloats and our Wild Swim Scotland caps. Elaine and I kept our usual steady pace, able to see each other clearly with our matching bright orange Orca wetsuit arms. Stuart, our crazy cousin, was like he used to be when he was wee!!! He swam on, waited to make sure we were ok, swam on – repeat. It was lovely to feel looked after, rather than being the person in charge, although it did take me to the Edinburgh Cat and Dog Home to stop looking round permanently to see where he was. A triathlete and newly qualified triathlon-coach, he pushes himself hard and takes on some crazy challenges – Iron Man!!!
We made good progress against the choppy conditions and as we reached the familiar territory of the Promenade, the wind dropped and the sun came out. We then had a thoroughly enjoyable swim, as we chalked of the Groyn from 1 -6. Job done. Necks nipping and needing some freshwater we walked up to the house to have showers under the garden hose!!! Pleased with ourselves and making plans for the next adventure when we all head to our holiday houses in Kilchattan Bay, on the Isle of Bute.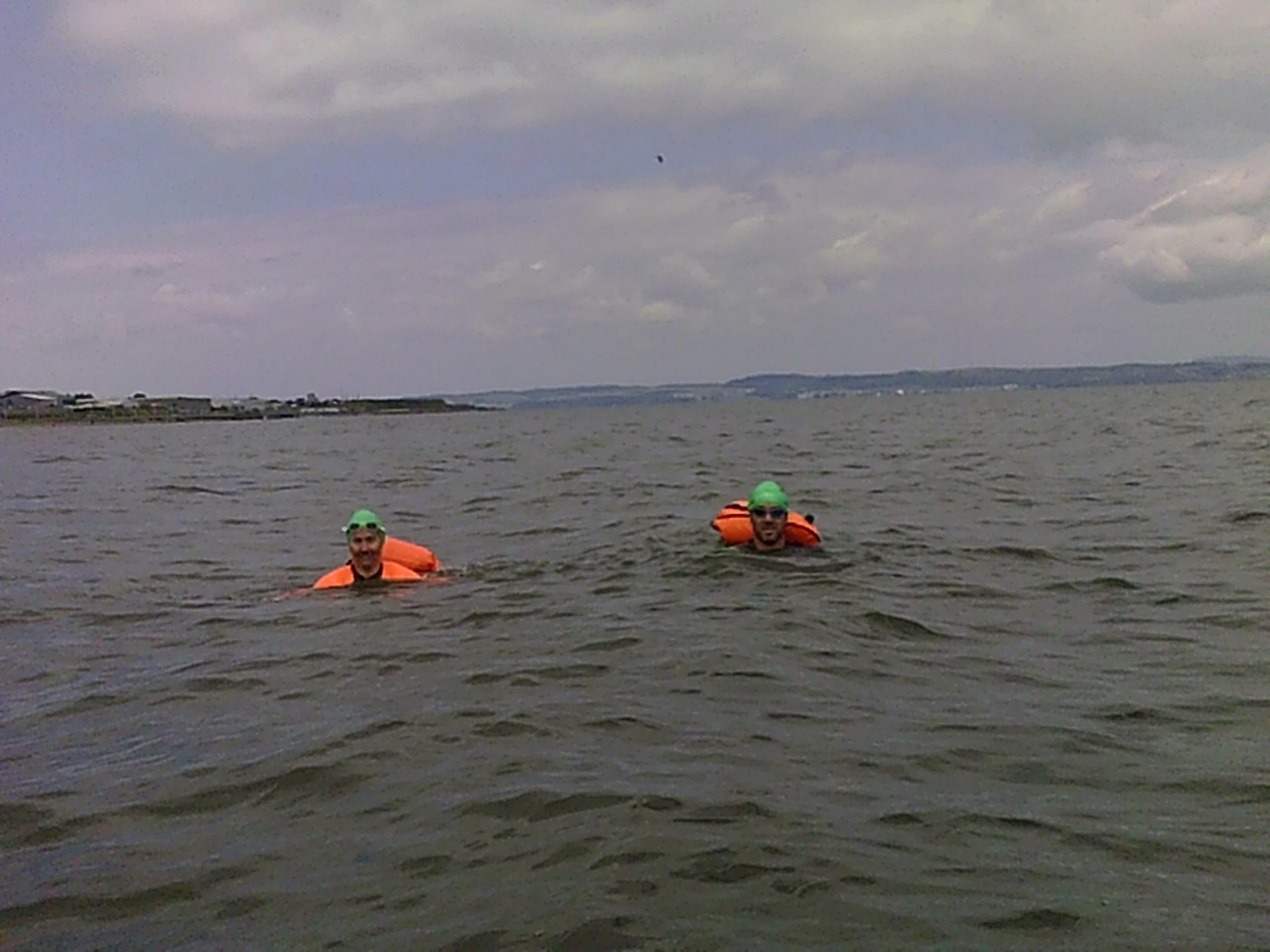 This challenge had been planned for a while but Elaine was super keen to compete it as part of her own challenge to complete 79 swims between the Winter and Summer Solstices. She achieved that and much more, making time to complete her STA Open Water Swim Coach, Level 2 qualification, last month. So this was the icing on the cake for her – well done Elaine.