As part of the Summer Solstice 2021, weekend celebrations, Wild Swim Scotland hosted a Groyn challenge. This was charity event with funds raised going to the RNLI, we used this as an experimental swim, supported by the "Urban Mermaids" and the "Merfolk of Joppa" and we used the opportunity to give Kieran his 50th birthday present and cake.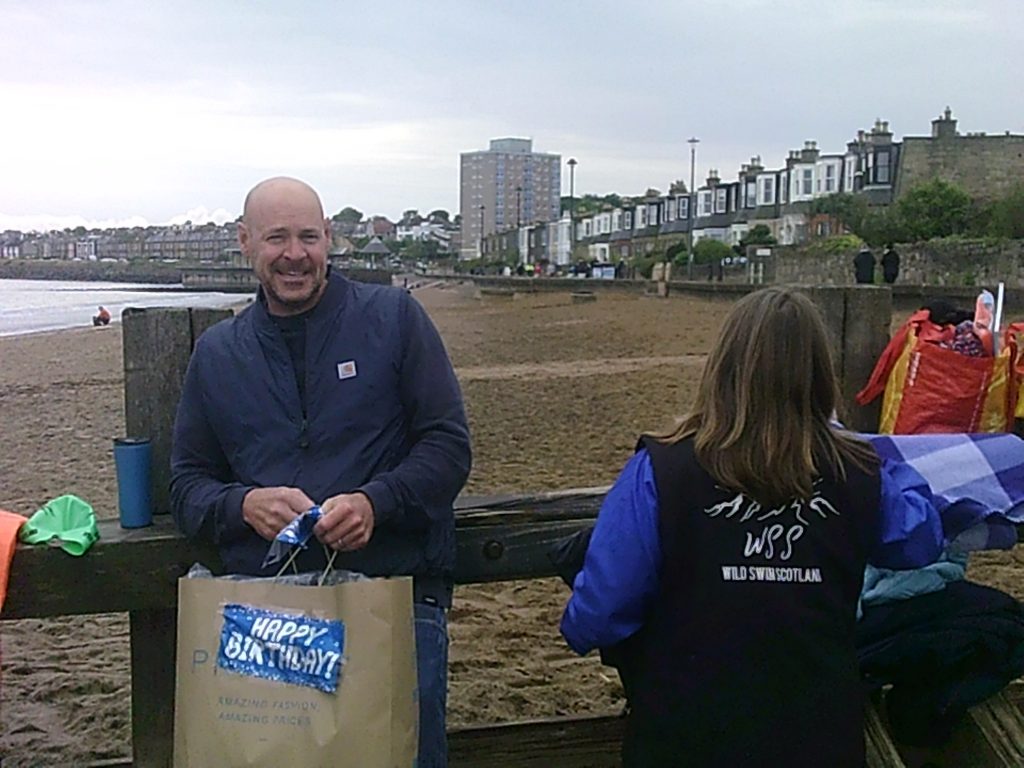 The challenge was to select your start point, according to your ability and tolerance for the Cold Water. Having registered at Groyn 5 the only challengers for the Full Groyn swim were Gareth Rudd and Ross McNulty. So they headed off with Emma who was volunteering to collect their shoes and t-shirts and return them to Groyn 5. They walked along the prom to Groyn 1, where Robbie Kearsey watched them from his safety canoe as they got organised to enter the water.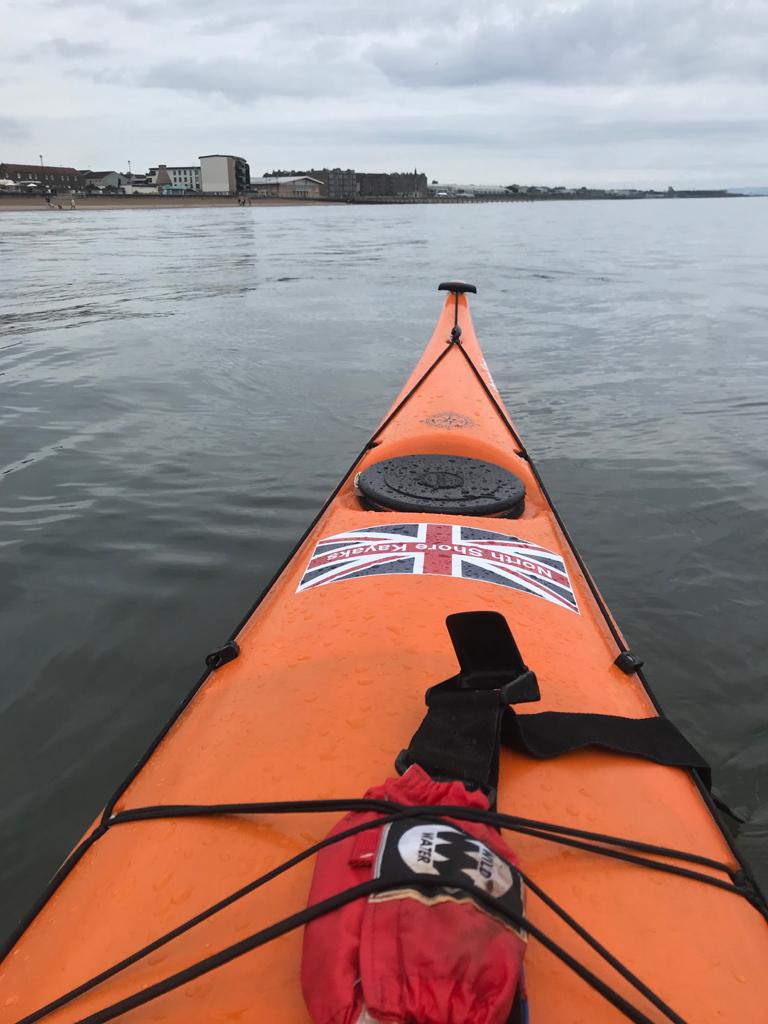 After checking what the Urban Mermaids and Kieran were planning to do, Maree set off to catch Ross and Gareth up at Groyn 1 and swim back the 1350m distance with them.
The boys swam well together, keeping close and stopping regularly at each Groyn to check on each other. Both wearing their bright tow floats, they were easily identifiable by Robbie in the safety canoe and easily negotiated by Dave Simpson's fleet of Sea Kayaks out for their Sunday meet.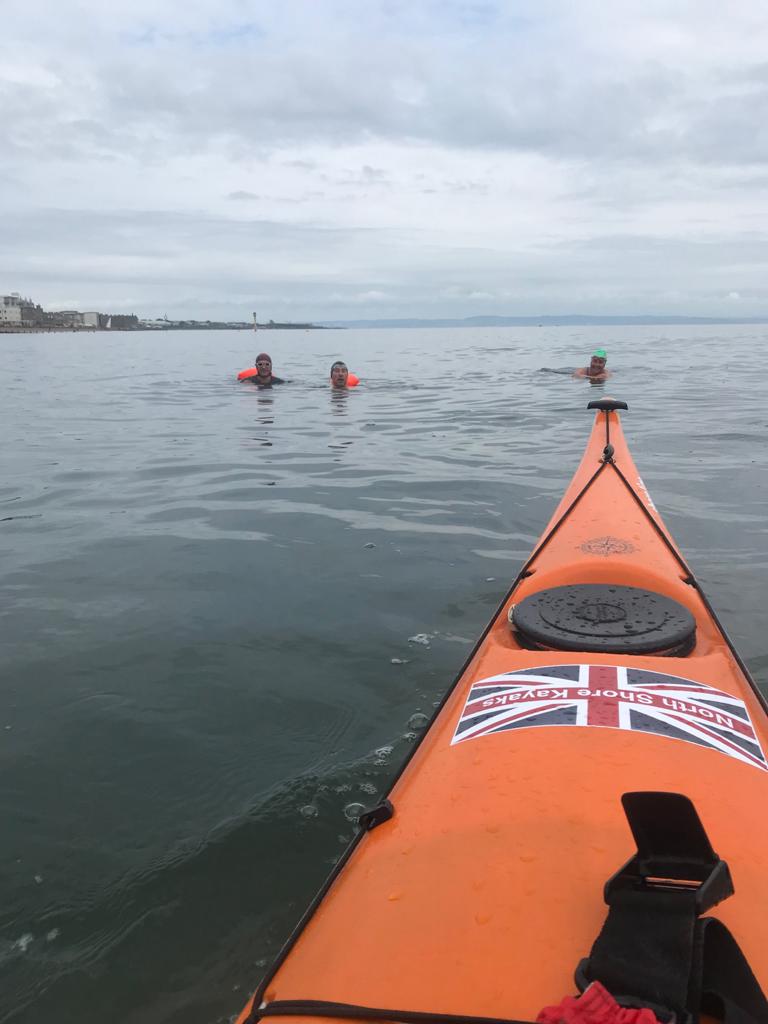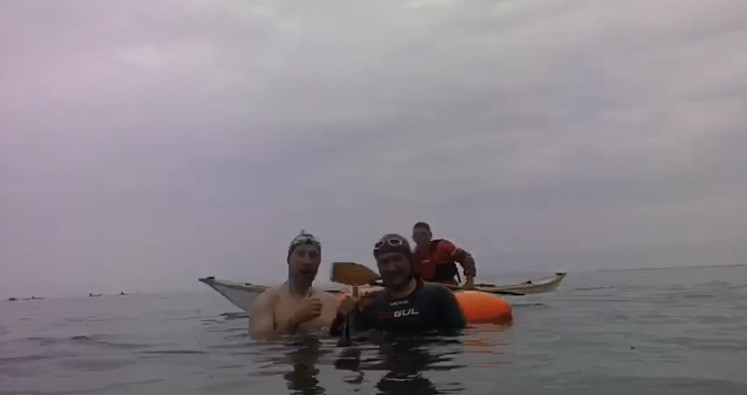 Approximate distances are
| | |
| --- | --- |
| Groyn 1 to Groyn 6 | 1350m |
| Groyn 2 to Groyn 6 | 1080m |
| Groyn 3 to Groyn 6 | 800m |
| Groyn 4 to Groyn 6 | 580m |
| Groyn 5 to Groyn 6 | 250m |