I spent sometime during the Winter months trawling through old photograph albums. We have all had lockdown birthdays now and I needed to organise photographs for 21st / 50th and 80th birthday celebrations. It got me thinking that some of these gems might be worth sharing with you, even if it is just to bring a smile to your face and hope for a return to these precious times.
Frances Mackenzie Adam (nee Monfries) Born 1941
My mum and her family lived on a farm in Stirlingshire. It was a tough scenario for my Gran to find herself in; a new baby, her husband away fighting in the war and living in a stone cottage, up a dirt track, with only an outside toilet. A bit of a change from Waverley Park, Edinburgh!! However, Marion "Mysie" Monfries (nee Mackenzie) was made of strong stuff and took it all in her stride. It was safer in the country and her husband's family were close by in the main farmhouse at Greenwells Farm.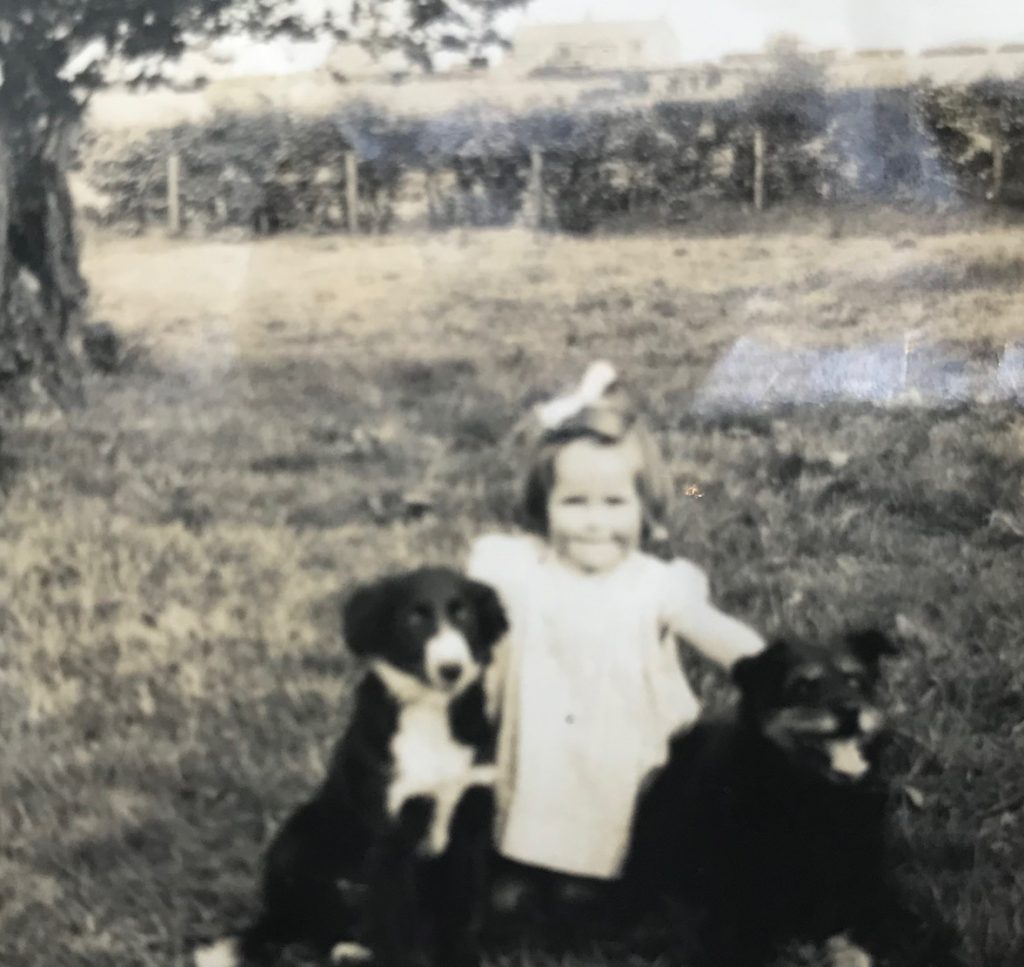 The Monfries family owned several butcher's shops, including one at Abbey Hill and the Mackenzie family were based in Waverley Park. Despite it being the norm for Edinburgh folk to holiday on the East Coast of Scotland, my Mum and her family travelled West to the Clyde. The Mackenzie family had a share in a small flat in Kilchattan Bay, on the Isle of Bute. Many a Summer for my Mum and her family was spent "Doon the Watter"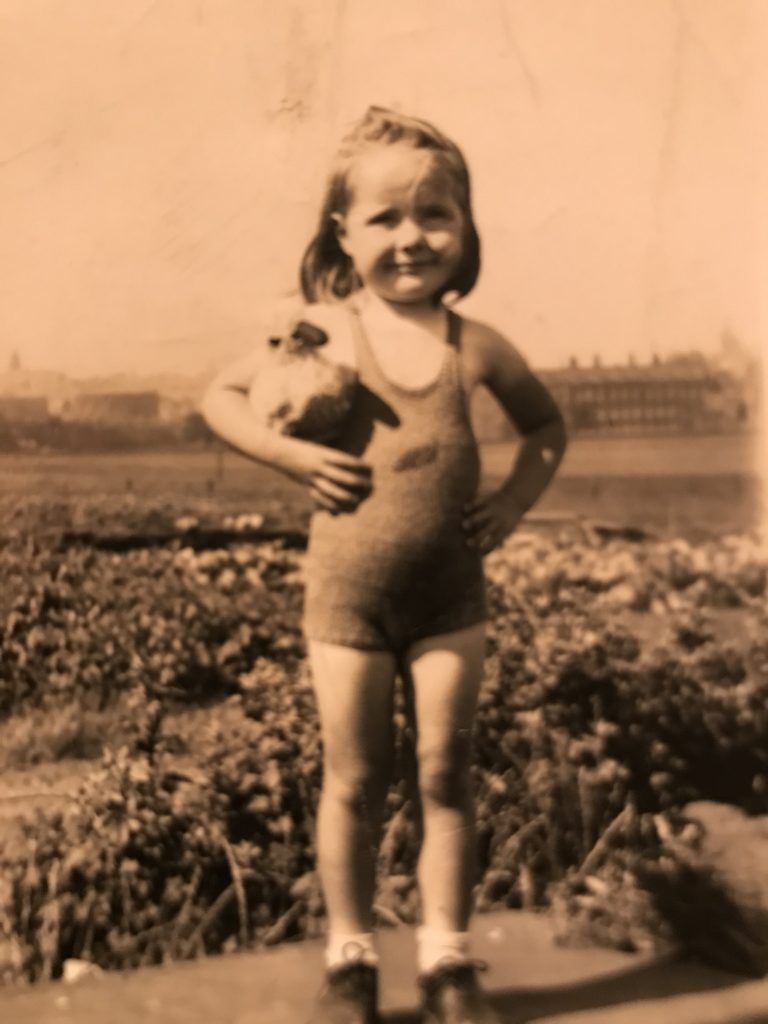 Frances fondly remembers her first Girls Guildry Camp in 1952 when she was 10 years old. Her first trip away from home, she enjoyed the company of her friends in St Monans, Fife and they swam every day in the tidal pool.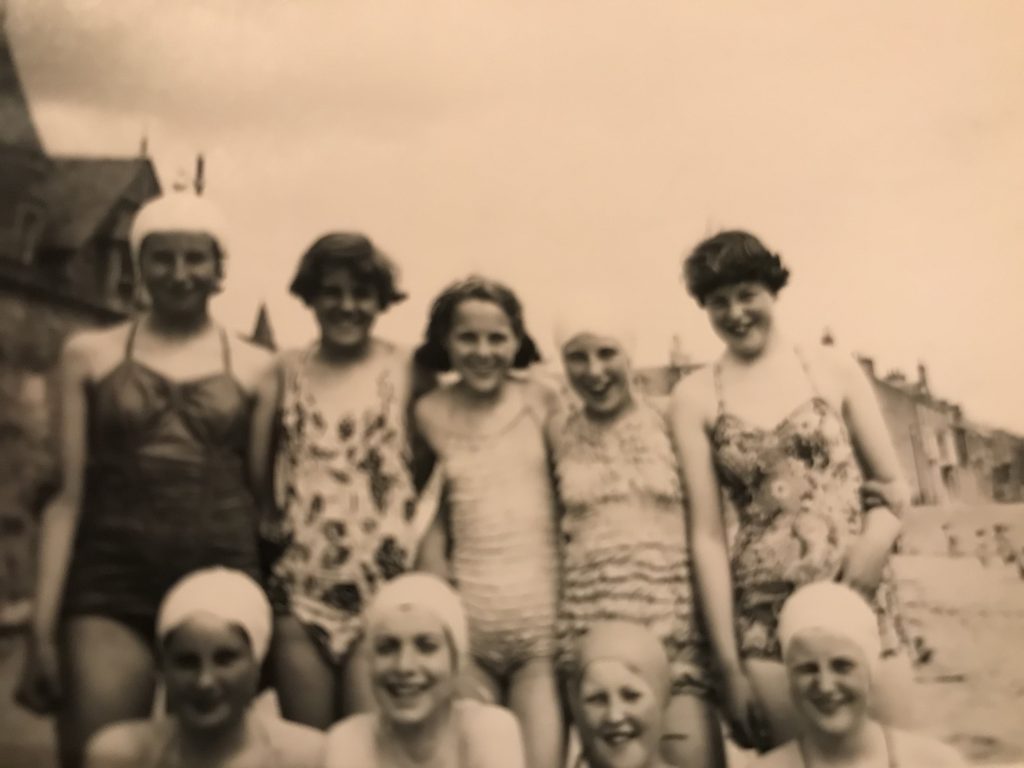 Holidays spent in Kilchattan Bay continued to be an annual occurrence for the Mackenzie family, as they could travel on a "privileged" ticket twice a year to a destination of their choice. So my Great-Gran and Great-Grandad not only took the opportunity to travel far afield to Paris and Jersey, but they also travelled on the "privileged" ticket holiday annually on Bute at Kilchattan Bay for the month of August. Arriving at Kilchattan Bay pier on "The Jeanie Deans" Paddle Steamer having sent their "clothes hampers" in advance.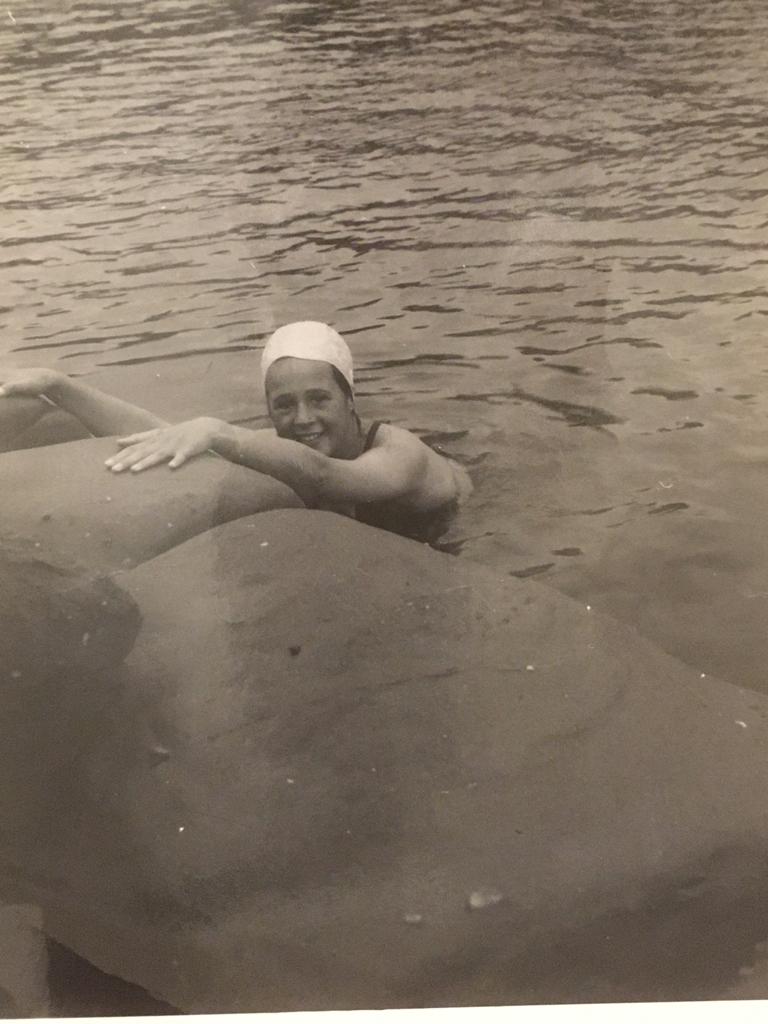 Frances and Billy Adam (Born 1941)
Although the connection with Kilchattan Bay was lost for several years, my Mum and Dad, Billy, returned to Bute with my sisters and I in 1974 to a rented cottage, and this started the rekindling of the West Coast connections.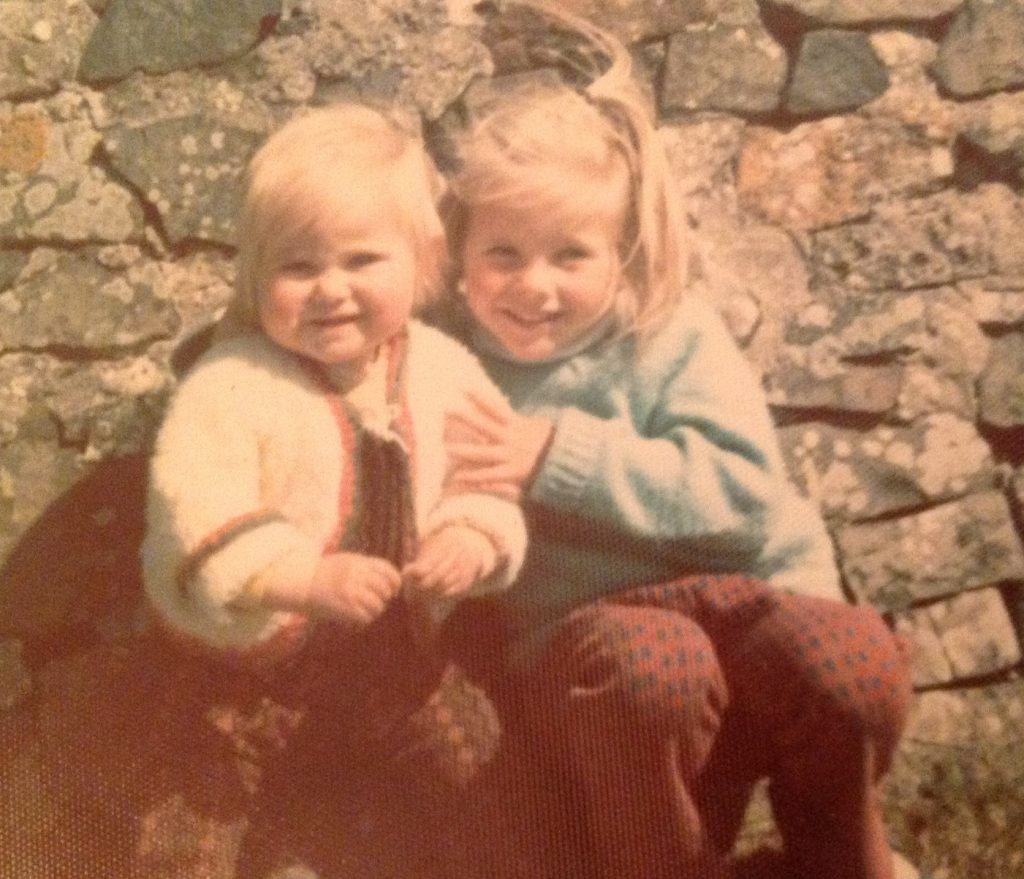 My Aunt Marjory and my Uncle Roy eventually purchased a flat in Kilchattan Bay in 1983 and enjoyed bringing their family up there during the school holidays. My cousins Stuart and Karen had friends to stay regularly, the small flat often sleeping 12 people.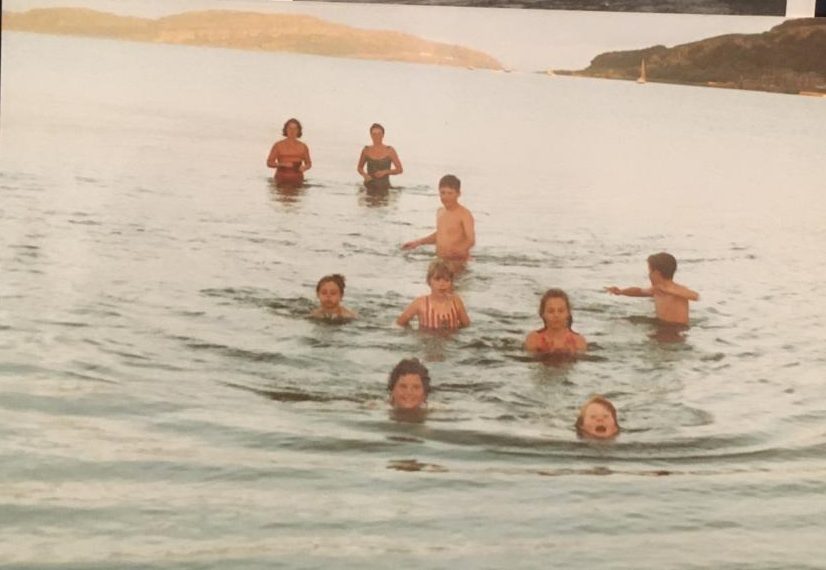 My Dad's family had also holidayed regularly on the West coast, visiting Ayr and also heading East to Anstruther. Scottish coastal holidays consisted of beach days and golf days for the Adam Family. These traditions again being passed down to the next generation. Golf becoming a firm favourite with Grandma -Winifred, Billy and his little sister Winifred. My Aunt Winifred and Uncle Jimmy enjoyed discovering the West coast, and began holidaying annually in Blackwaterfoot, Arran.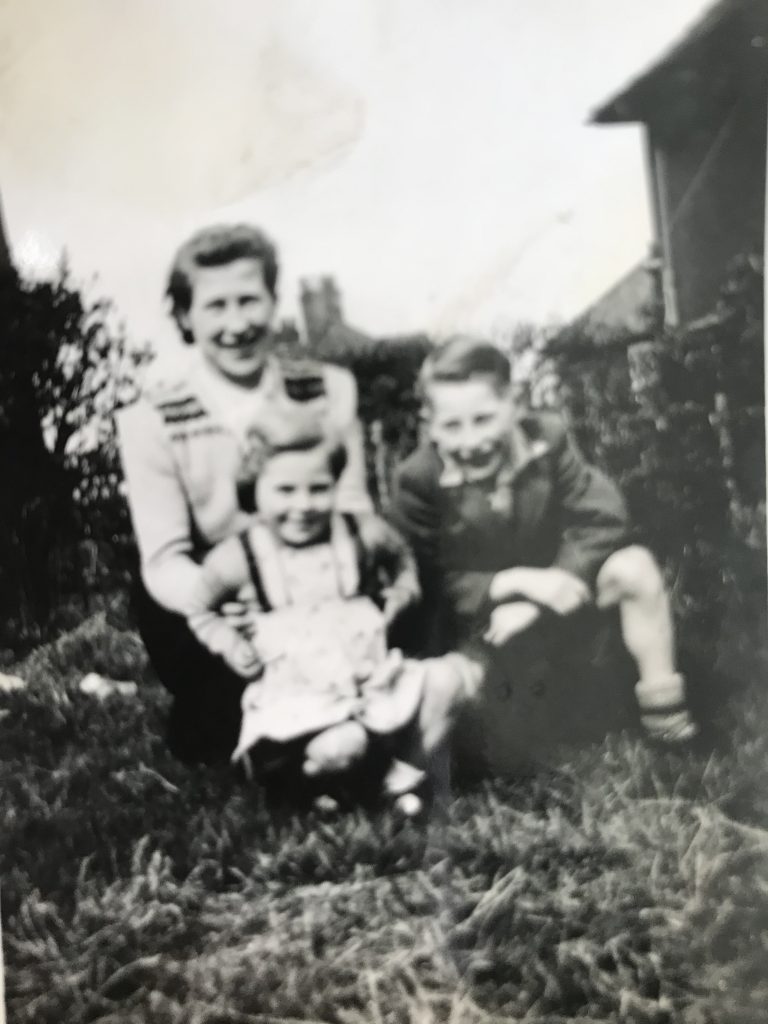 Mum and Dad, however, decided to invest their family holidays in a Pemberton Caravan, with a wood-burning stove, sited at Dalraddy Caravan Park, just South of Aviemore. This was to ensure that we could ski in the Winter and adventure in the Summer, and many happy times were spent doing just that. The addition of a large static caravan to their holiday portfolio 😂 meant that we could have friends and family along to share the joys of the Spey Valley.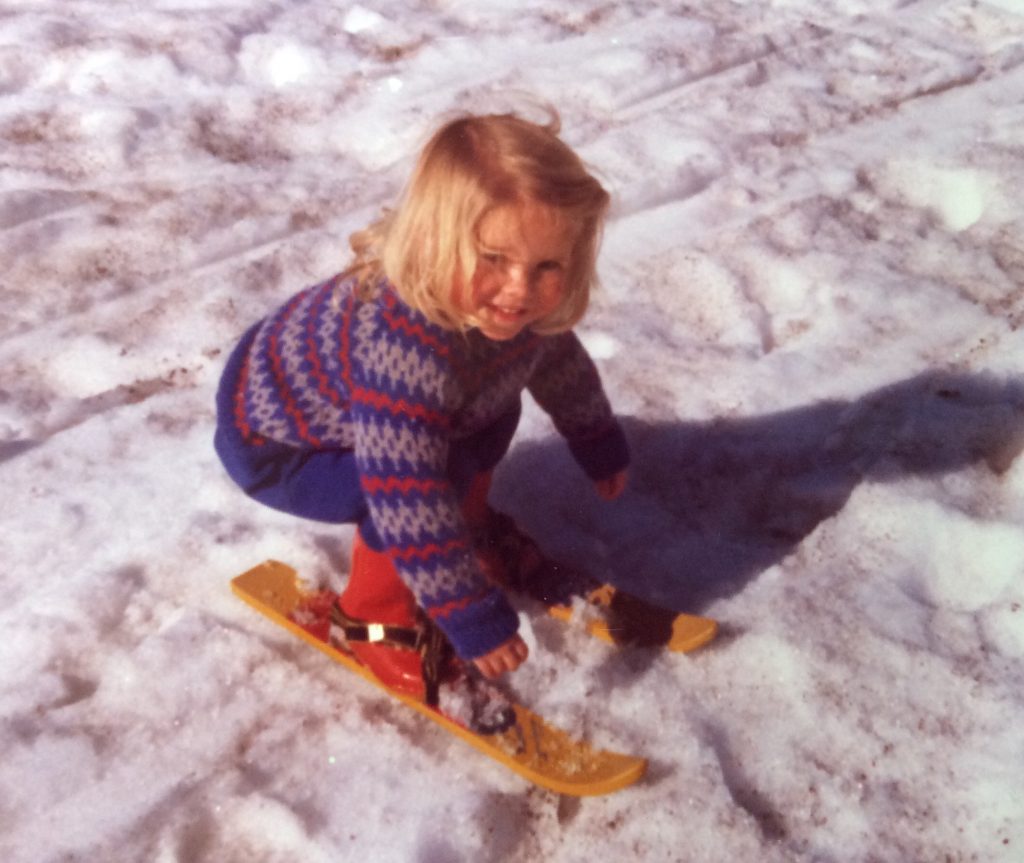 It was not really the done thing back in the 1970s to take your small child swimming, skiing and canoeing, but as you can see from the photos, Frances and Billy did not really pay much attention to this. Frances had trained as a PE Teacher at Dunfermline College 1963-65 and had been introduced to skiing whilst she was there. She loved it and continued to expand her knowledge and experience. She holds one of the first British Association of Ski Instructors licenses. She worked at Glenmore Lodge and extended her ability and confidence working within the Outdoor Sports environment. She introduced Billy to skiing and they quickly became very proficient skiers, taking themselves off to ski in the Alps, prior to children.
The Pemberton Caravan at Dalraddy was a welcome escape, and with small children in tow, they would head North at every given opportunity. However, Billy worked shifts at BP, so Frances would regularly travel North on her own with us girls. It was not an easy journey, braving the dangers of a snowy A9 and arriving at a cold caravan. The caravan had gas lights and stove needed lit upon arrival in order to get some heat and defrost the water bucket which supplied the kitchen sink. No running water, shower or toilet without trekking through the snow to the shower block in the middle of the caravan site. The "Adam Girls" were regularly joined by Mabel, Fiona and Catriona Shepherd. Whilst John worked his shift at BP, alongside Billy. It was a steamy and cosy caravan on those weekends, as Frances and Mabel shared the double bed which pulled down from the wall and the five girls slept on a makeshift "all tumble in" bed at the other end of the caravan.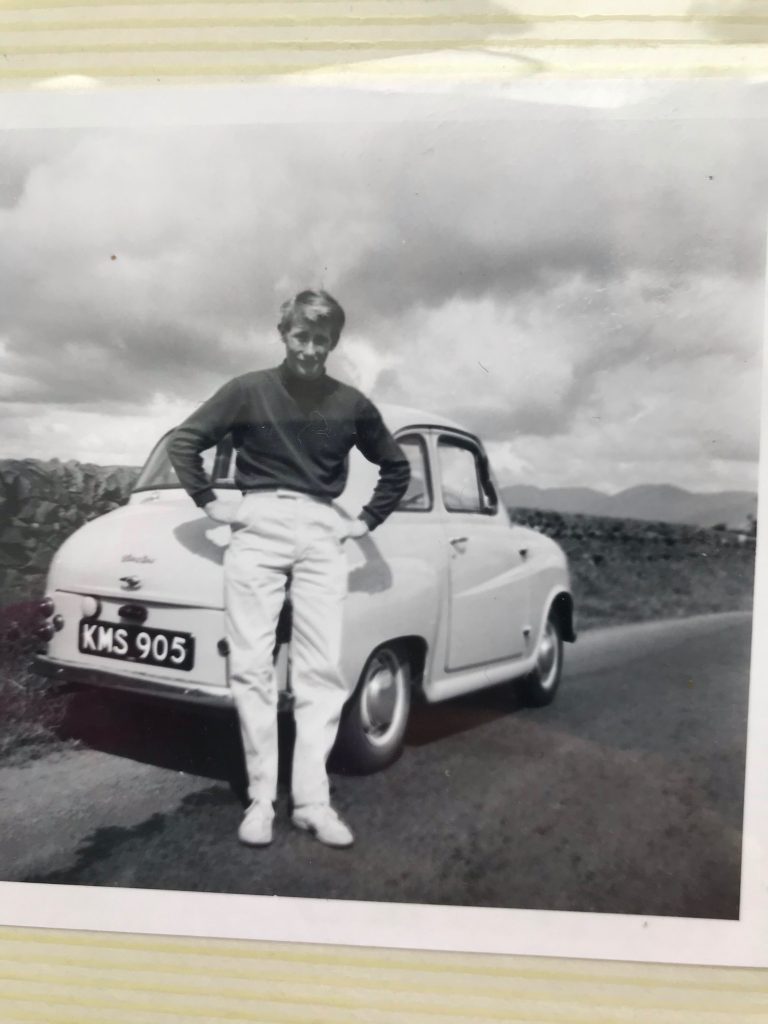 Maree Adam – 1970s
My first newspaper article was in the Falkirk Herald in 1970. It was not common practice to take your small child swimming, yet we went weekly to the Falkirk Baths. The result was a photo storyboard detailing what we did each week.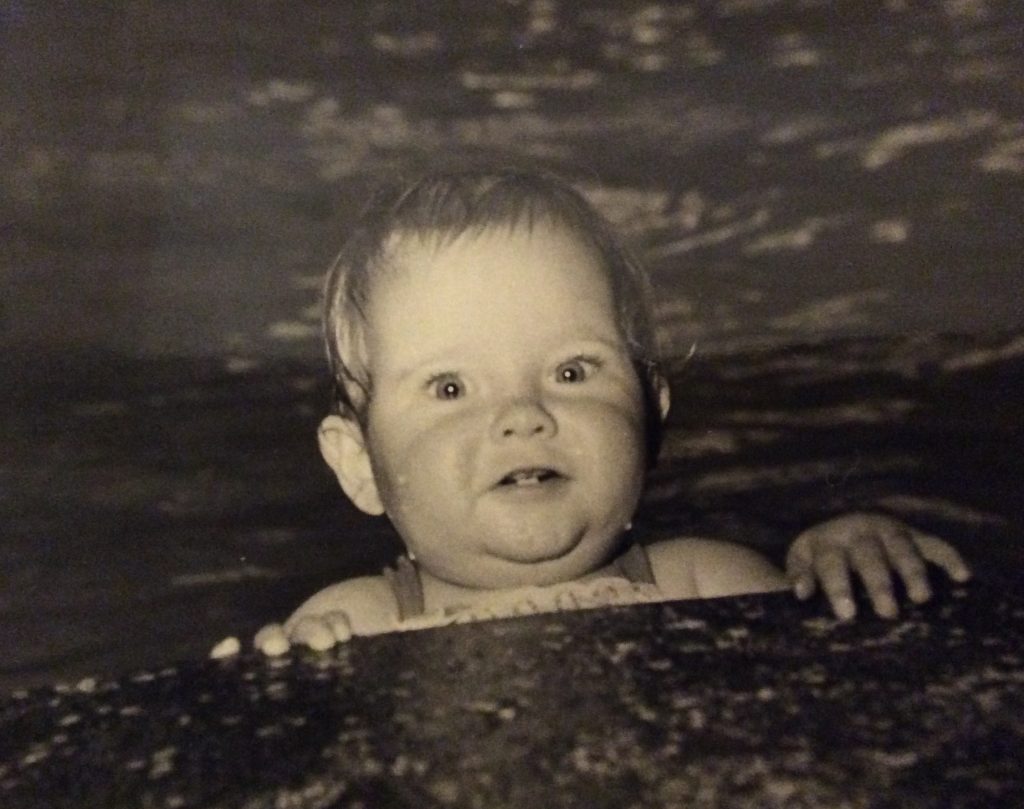 Frances and Billy have passed their love of all things outdoors to the three of us. I would love to share more of these stories with you now, but I think that is enough for this month. Lockdown has provided us all with the opportunity to look back through these beautiful photographs and reflect on the treasured times we have had together. Gareth and I have been swimming every day here at Portobello, and even persuaded Emma to join us in the Summer months, although we have left David to his practice schedule, as he prepares for his first season as a Professional golfer on the Jamega tour. Marjory has been exploring the stunning landscape and wildlife provided by the Scottish Borders, along with her husband Andy and her sons Callum and Lewis. Elaine and her husband Kevin have taken their girls Anna and Lucy off to explore the beaches and Pentlands close to Edinburgh and Elaine is now doing a swimming challenge of her own. Billy and Frances have catalogued a host of new walks around their house in Brightons, Falkirk – including one which takes in the fields and farmland around Greenwells Farm. They hope to share these wonderful walks with us all when we can meet up again. Elaine and I are hoping there may even be some 1/2 day swim expedition venues that we can incorporate into Wild Swim Scotland's Events Calendar.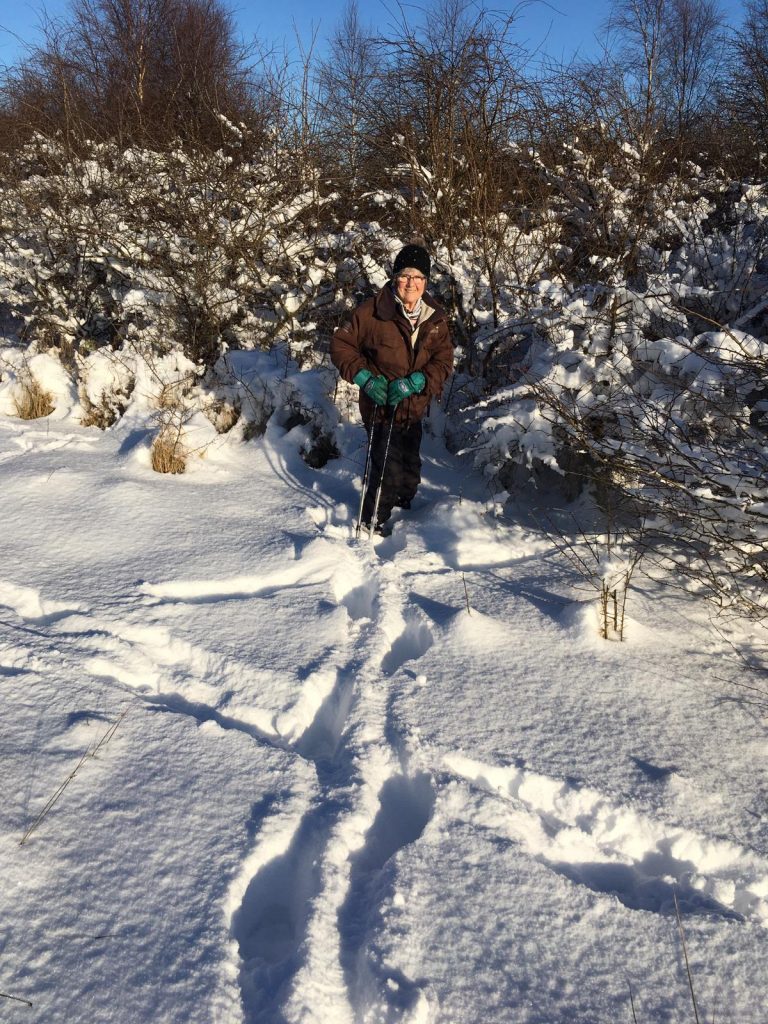 Take care, stay safe, stay positive and keep smiling. The green and blue therapy is all you need to re-centre yourself and then take some time to reflect on happy days. These will come again, they will not be the same, but they will be just as precious.
Maree xx