First Collaborative Event with Lovefoodandmore and The Wee Restaurant
As we drove across the Queens Crossing Bridge we took in the low hanging mist which had come in during the day, a typical East Coast Haar. Was it going to affect our Swim Experience? Would we be cold and miserable? Should we even swim – mist is not a recommended condition!!!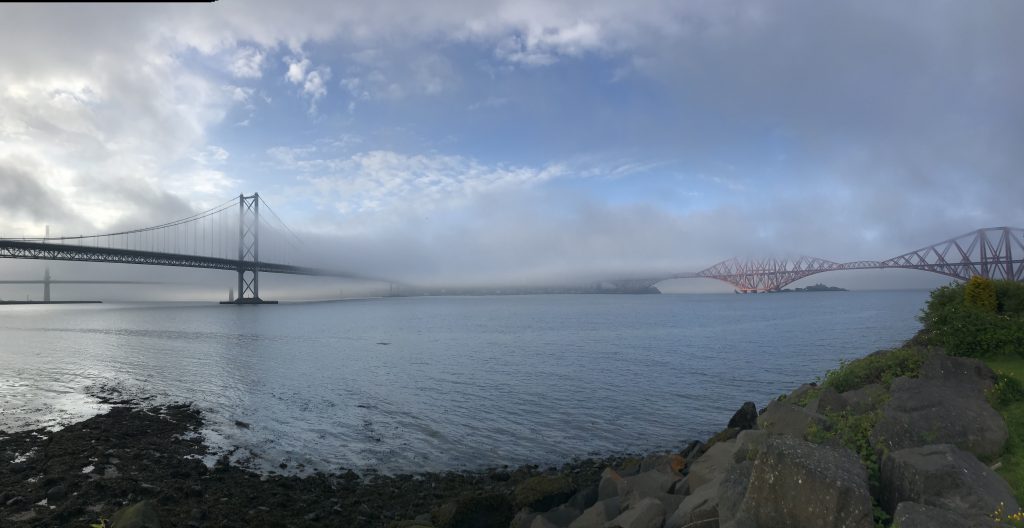 We need not have worried – North Queensferry is a sheltered and picturesque little village situated below the Forth Bridge. We drove through the quiet streets and parked at the entrance to the small beach on Battery Road. As expected the tide was high and we had only a little piece of beach to set our tables up on. The Jellypan fire took a bit of coaxing in the windless evening and we had a couple of well placed logs for seating.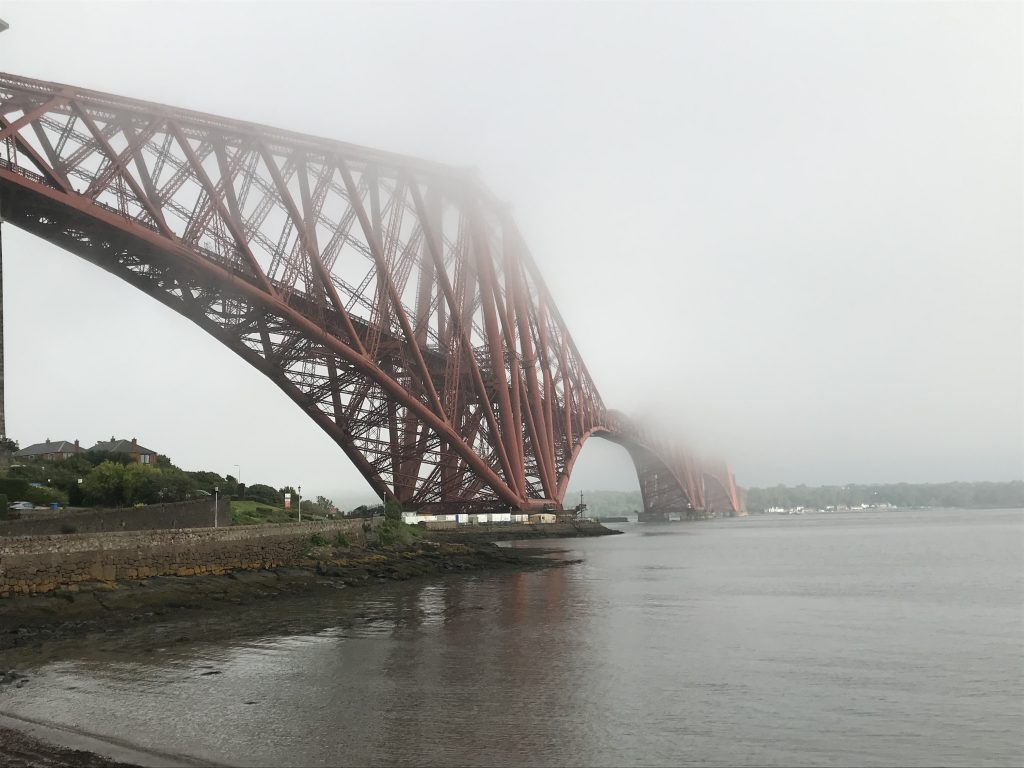 The Haar created an atmospheric swim for the brave ladies who joined us. Each one having had different experiences of Wild Swimming prior to the event. The water was murky after the rain at the beginning of the week, however, we all established that a "Heads Up" breaststroke approach was sensible and preferential for all swimmers. We could chat and take in the ever changing cloud / mist swirling around the three bridges as we swam. Each swimmer taking responsibility for how long they stayed in the water, depending on their tolerance, experience and swimming attire.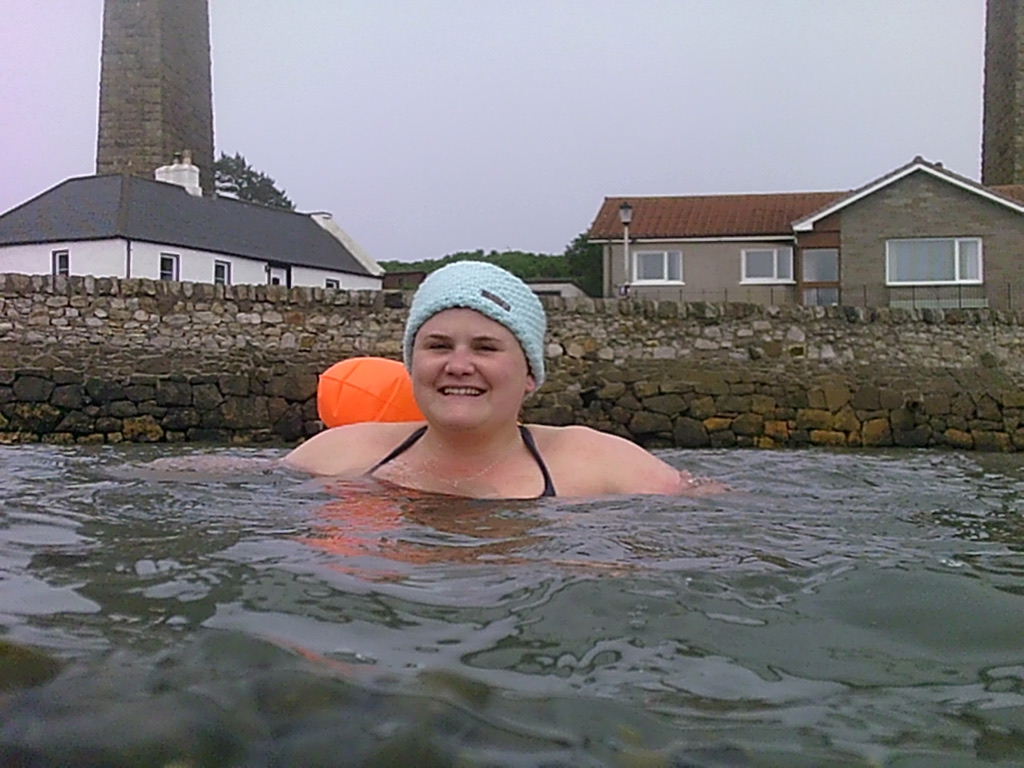 Isabella disappeared with a wave to go and pick up our "Take Away" and the last swimmers exited the water to dress quickly, in anticipation of what was to come. Wow!!! Craig Wood appeared round the corner in his chefs apron carrying a huge crate of food.
"Take Away" Moules Frites, what a treat for a post swim snack. Isabella told us a little about the origins of the dish – Belgium – and what Craig had selected to compliment this particular dish. Everyone settled into position to enjoy the food and chat, the commensality of the event being imbedded soundly with this wonderful food and ambience.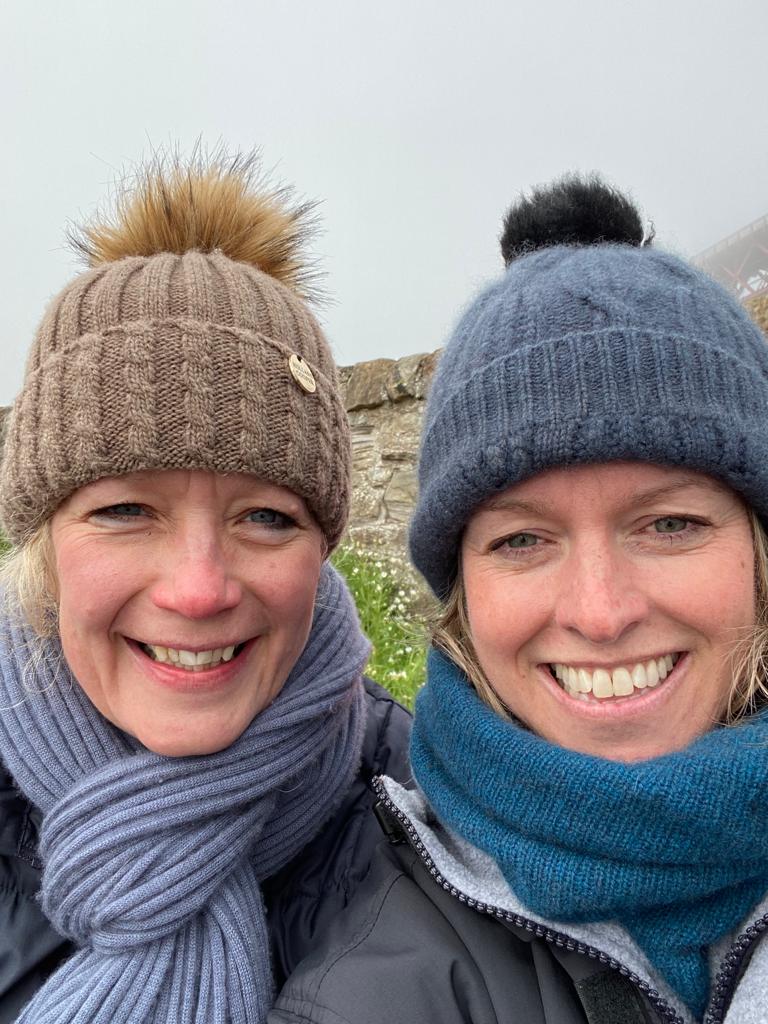 Jane and Susi
Fed and Watered
As we chatted around our picnic site, we considered the heritage surrounding us, with particular reference to the Forth Bridge.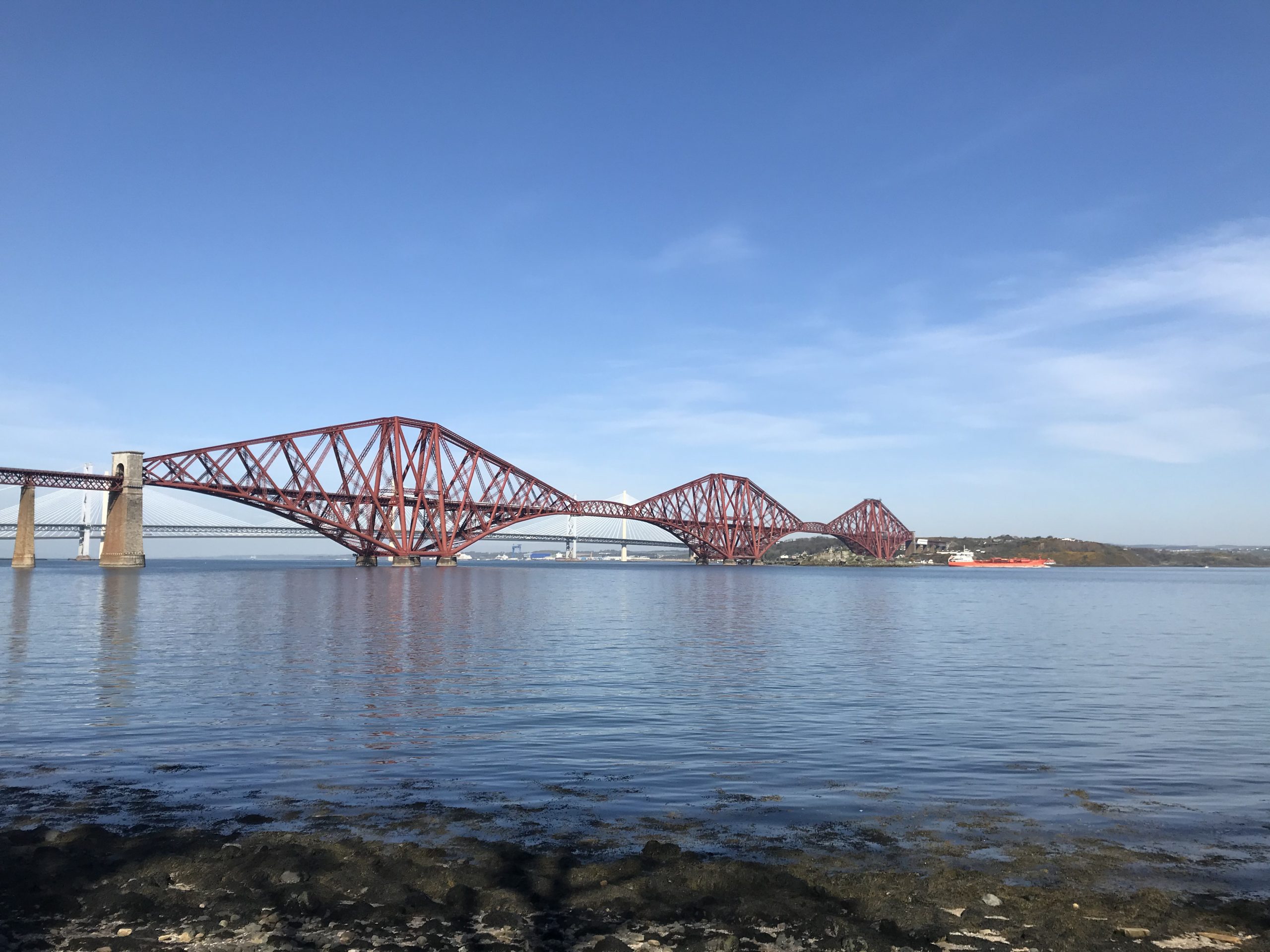 An enduring icon of Scotland
Opened in 1890, the Forth Bridge is a Scottish icon that is recognised the world over as the most famous of cantilever designs. The world's first major steel structure, the Forth Bridge represents a key milestone in the history of modern railway civil engineering and still holds the record as the world's longest cantilever bridge.
A full-scale restoration project to return the bridge to its original construction condition was completed in 2012.
In July 2015, UNESCO inscribed the Forth Bridge as the sixth World Heritage site in Scotland.
As Isabella outlined in her chat, commensality is……
"….commensality is a term frequently used in sociological research concerning food and food ways. Commensality can be defined as the notion of eating with others. It is the act of two or more people consuming a meal together"
(Pearsall J – 1999)
We had such a lovely evening with a safe social swim in an amazing location full of heritage. We had time to enjoy both blue and green space, and reset after a busy week for all. Alison put it in a nutshell when she said;
It is the benefits of Cold Water Swimming, combined with socialising in nature, with good chat and great food. Hope that you can join us on one of our next Swim Experiences or Swim Explorations. If you need some confidence to get started – get in touch to arrange Introductory Lesson Block.
Maree at wildswimscot@gmail.com