Maree Rudd
Maree has worked and volunteered in Sports and Physical Education for 30 years. She studied Physical Education at Moray House College and then taught PE at Larbert High School and was Sports Co-ordinator at Braes High School. She returned to Moray House to work with the PE student teachers on the BEd and PGDE Courses, delivering lectures and seminars in Curriculum and pedagogy as well as supervising student placements.
Maree continues to teach part-time in Athelstaneford Primary School and is one of East Lothian Council's PE Swim Specialists, working with the pupils who have been identified as non-swimmers. During her career Maree has delivered content at all levels of the Secondary curriculum through a variety of sports and certificated mediums. Teaching approaches, styles of learning and methods of feedback are her areas of interest.
She volunteered in Snowsports for 25 years, and was Chief of Championships for the British Alpine Ski Championships. Her insight into event organisation is from a variety of perspectives, from school and clubs races to International Alpine Championships. She taught and coached within a variety of Sports and Outdoor Activities, including Canoeing and Skiing, giving her a wide understanding of the risks associated with outdoor learning and how best to mitigate situations.
Maree holds a BEd Degree in Physical Education is a fully qualified STA Open Water Swim Coach, with a current DBS and a PVG. She has completed the Mental Health First Aid Course and volunteers with the Mental Health Swims Charity.
"I am passionate about exercise and experiences gained in the outdoor environment. My voluntary involvement with skiing allowed me to run high level International events, where key safety considerations were paramount. I am really looking forward to combining my teaching experience, with my passion for outdoor learning to bring this amazing experience to many new recruits and to develop those of you who have already succumbed to the water! Scotland has so much to offer in this respect. Be it our fabulous hills where I walked and learnt to ski, our rivers and lochs and seas where I learnt to canoe and swim and our low level woodlands and coastal paths to be enjoyed throughout life."
PARTNERS OF WILD SWIM SCOTLAND
Elaine Mochrie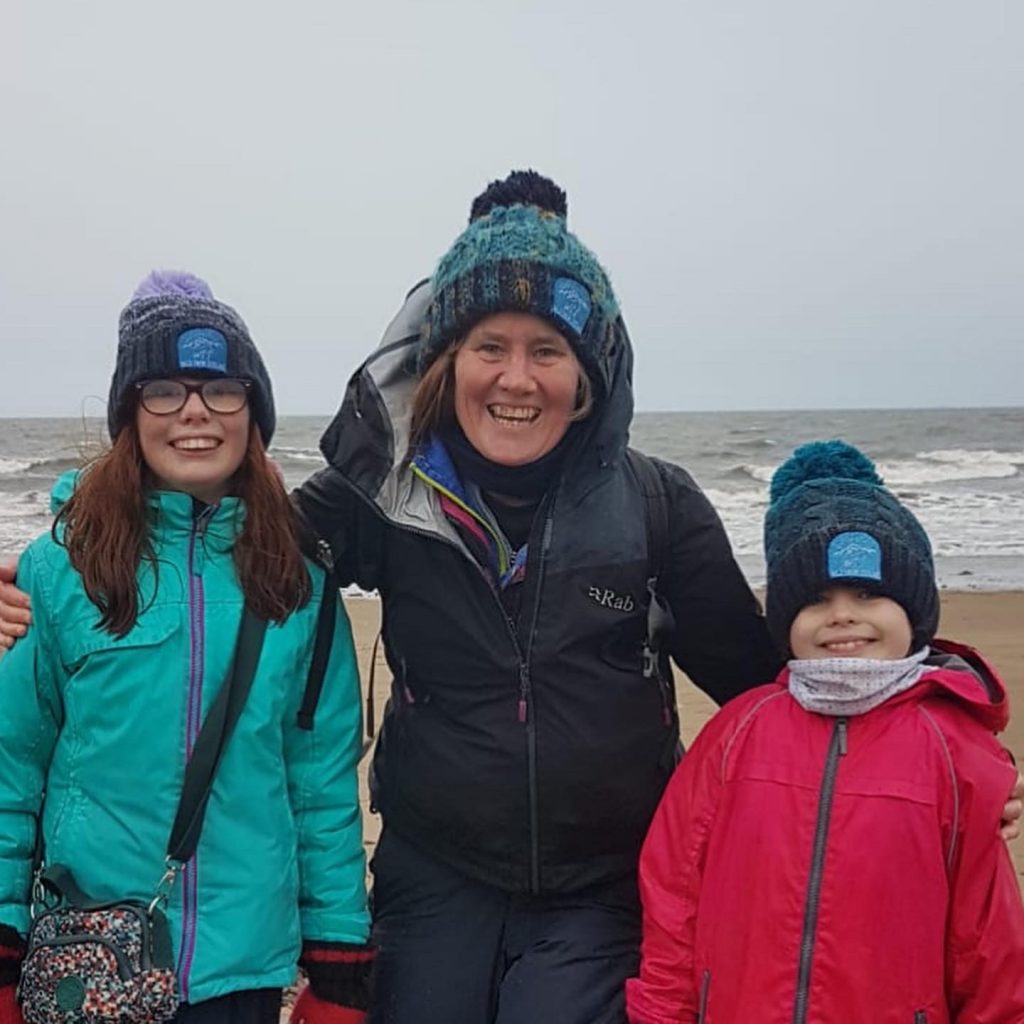 Elaine holds a BA in Outdoor Education and is a highly qualified Outdoor Activities leader. She is currently working with Edinburgh Council on their "Big Days Out" Provision. As well as being an STA Level 2 Open Water Coach, she is a current BASI (British Alpine Ski Association) Tutor, delivering Teaching and Technical Courses to potential Instructors in both Alpine and Telmark. She holds a current MLTB Summer Award, is fully first aid trained and holds a current PVG.
Isabella McNamara – Lovefoodandmore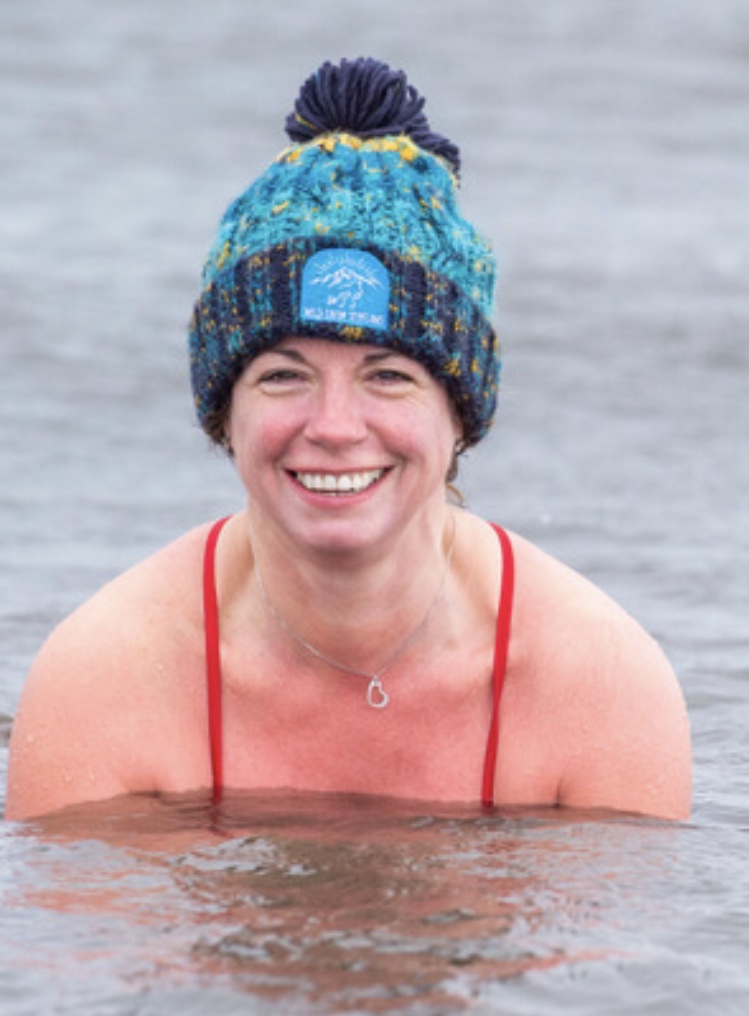 Isabella holds an MSc in Gastronomy and through her Lovefoodandmoreblog was Wild Swim Scotland's first partner for Swim Experiences. She is an experienced Chartered Marketing Consultant, having worked for Visit Scotland as Head of E-Business and then Head of Media services. She has been instrumental in ensuring that Wild Swim Scotland hits the ground running and her support and friendship is hugely appreciated. With a Diploma in Marketing and a BA in European Business Studies / Marketing and Italian. Isabella holds a Certificate in Multidisciplinary Coaching and offers Life and Business Coaching through "Coaching Connects"
Wild Swim Scotland in the Press
Evening News Online – Photographs on Christmas Day and Boxing Day 2021
Evening News Online – Photo Story Board (photos by Lisa Ferguson)
Scotsman Newspaper – Photo Story Board (photos by Lisa Ferguson)
Outdoor Swimming Society – The Longest Swim on the Longest Day
Speedo Outsiders Club and Mental Health Swims #newyearsdayswimmers campaign in 2022