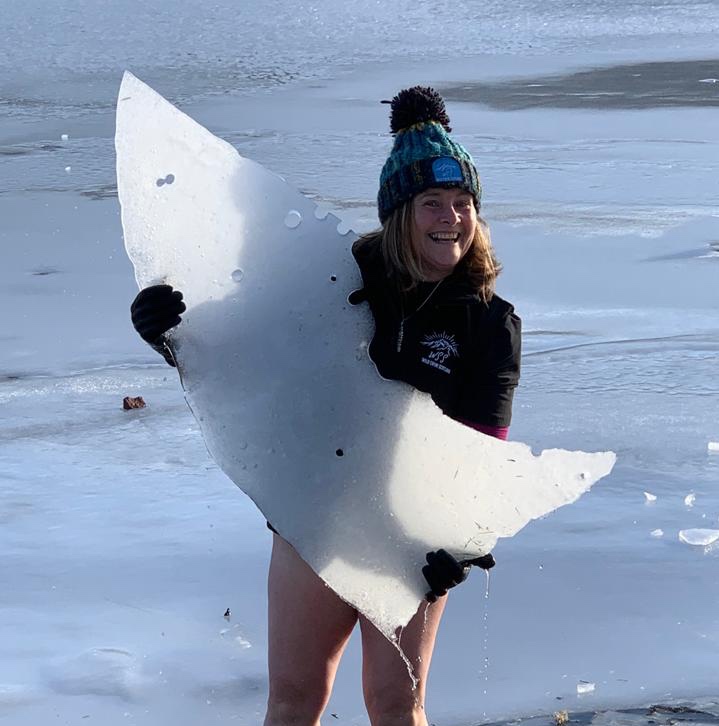 Winter Swimming is upon us and although I have not managed a swim in the icy lochs of Scotland yet this year, I have had a few swims at Portobello where the thermometer was measuring below 5 degrees!!!
The Wild Swim Scotland Members have been striving to continue their "Cold Water" swimming throughout the Winter months. We have been inspired by some amazing sunrises, frost on the beach and by mixing up our cold water dips with some heat therapy.
Winter Sunrises and Festive Fun
We managed Christmas Day Swims and New Year's Day Dooks!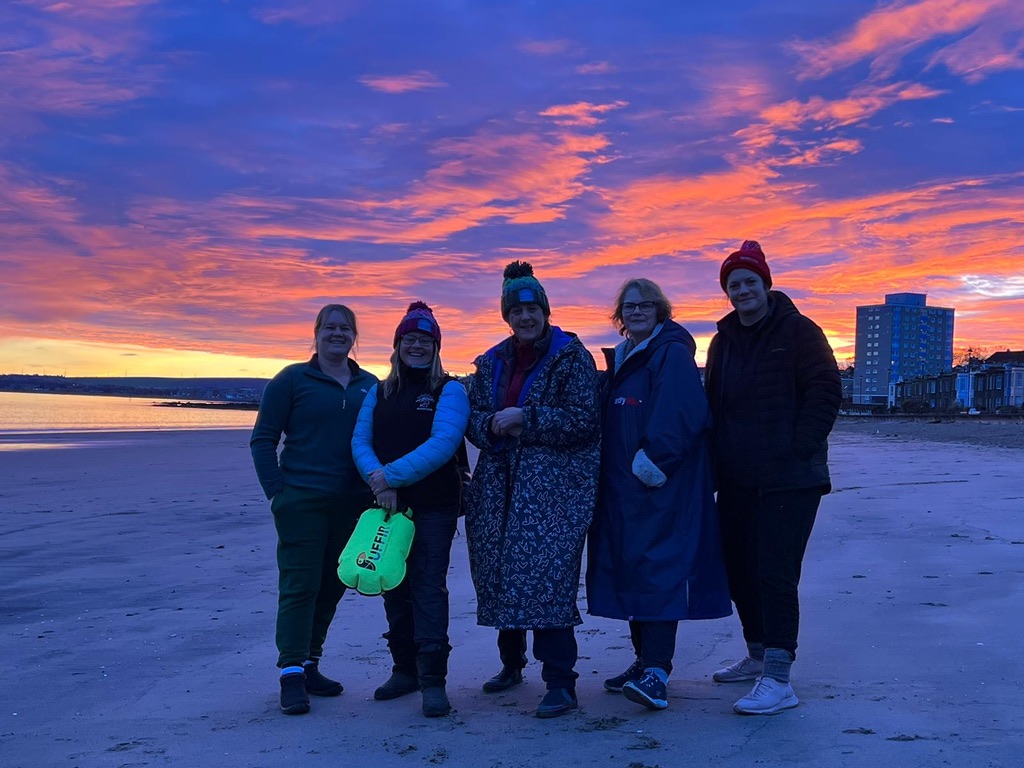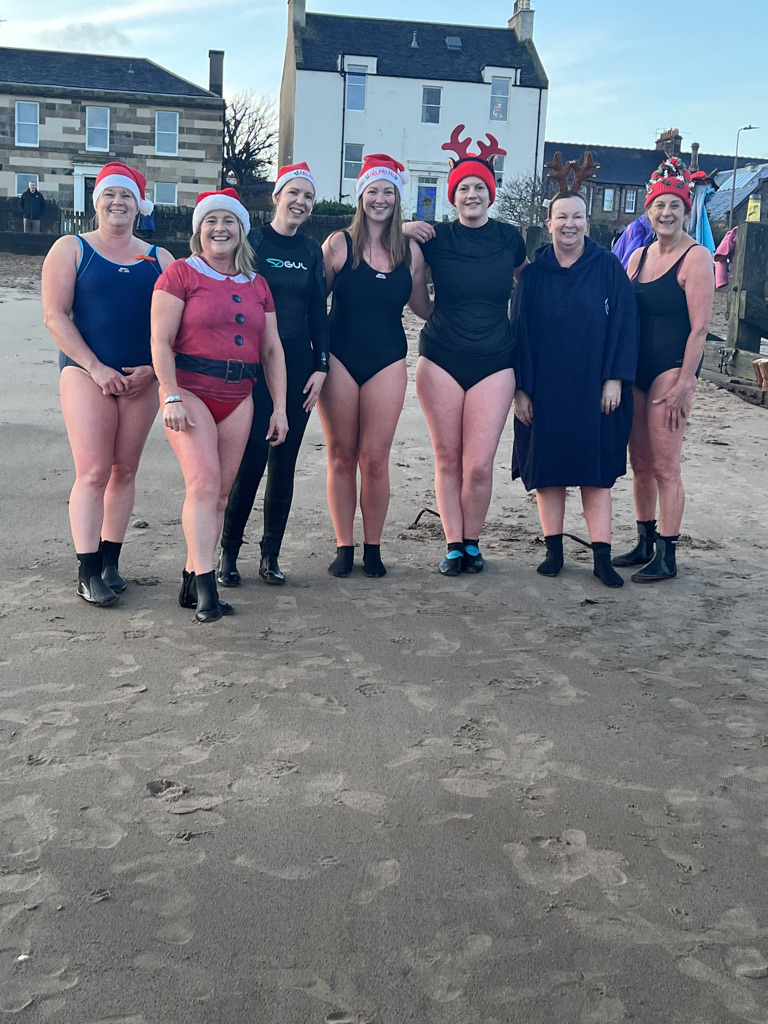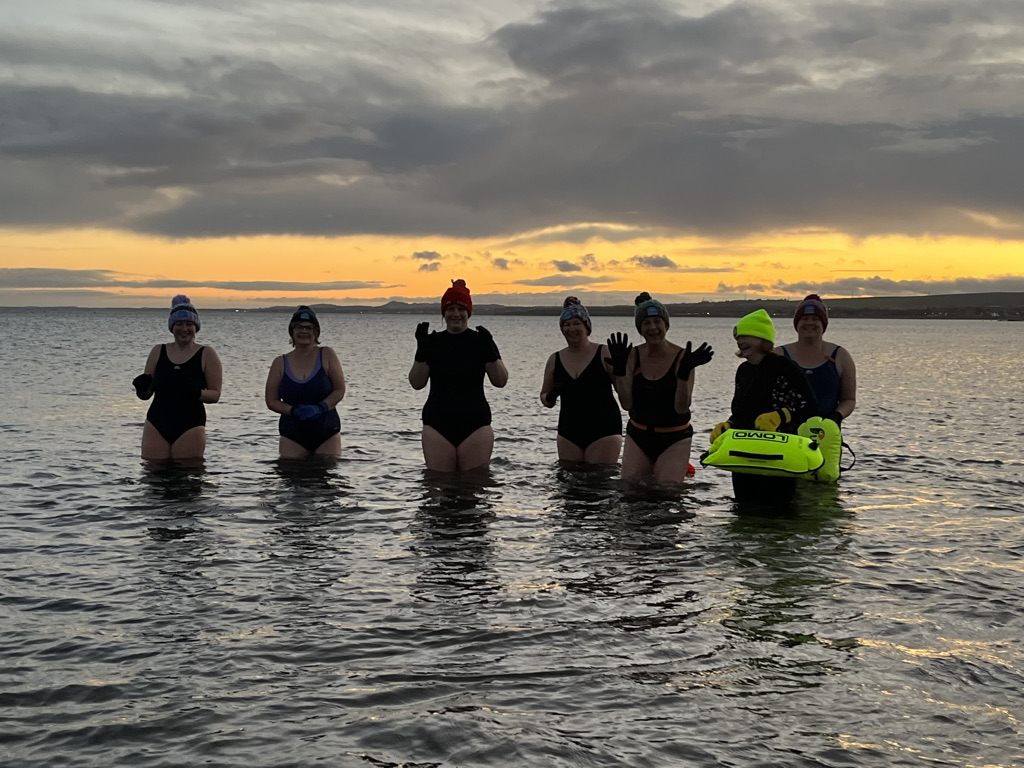 We are delighted to be regular customers of the newly opened Soul Water Sauna, which is a mobile unit based around Bedford Terrace. Kirsty Carver is the most welcoming of hosts and the sauna is beautifully made and wonderfully warm.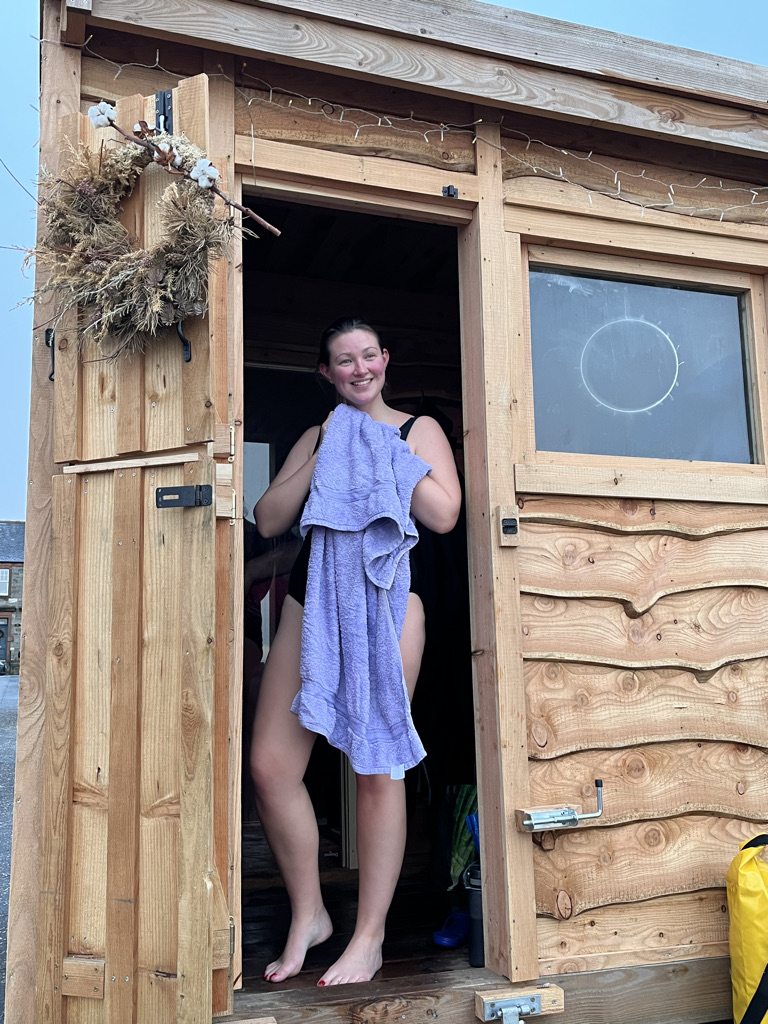 I have spent some time reading "Winter Swimming – The Nordic Way Towards a Healthier and Happier Lifestyle" by Dr Susanna Soeberg. I was lucky enough to be part of Immerse Hebrides guest speaker Zoom, where Dr Soeberg spoke – most inspiring. Follow her on Instagram HERE
So what have we taken from the information contained in this book and promoted by Dr Susanna? Well she considers the history of Winter swimming throughout the years, across a variety of cultures, with the first Chapter being introduced by George RR Martin – with;
"Nothing burns the skin like cold!"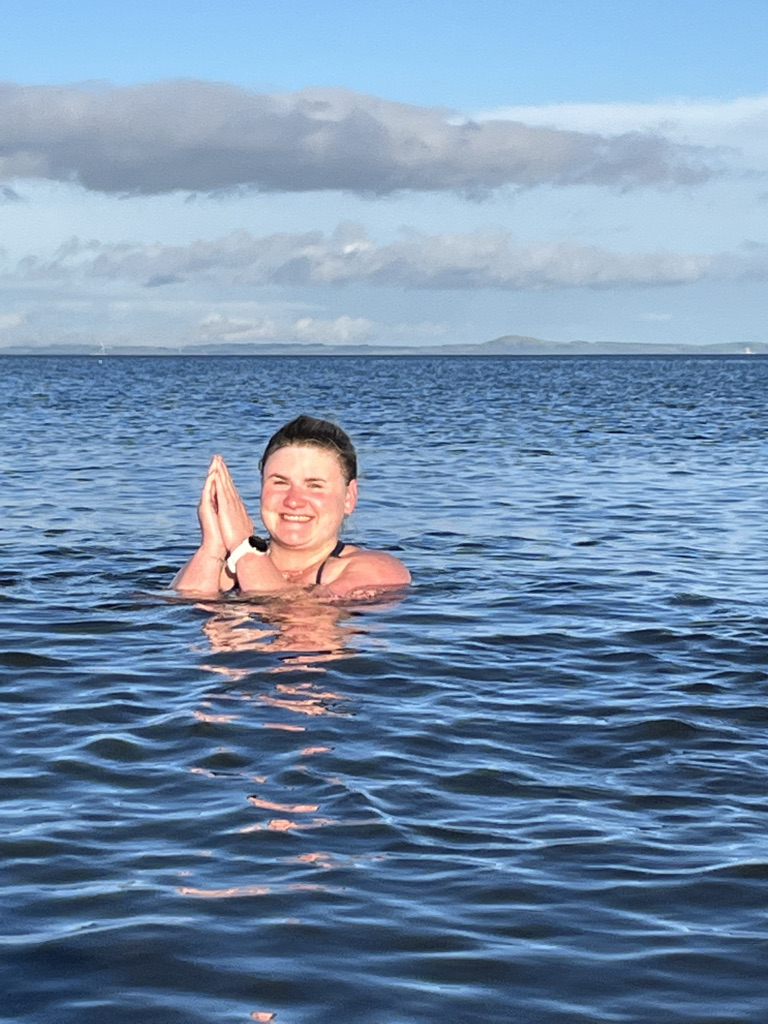 The benefits I have already introduced to you in previous blogs are revisited by this book;
Inner peace, calmness and reset;
Immersion in nature;
Developing a robust response to cold water immersion;
Health benefits galore;
Stepping outside your comfort zone;
Spending time with other crazy people!
All in a wonderful and ever changing environment.
Dr Susanna has researched many aspects of Winter Swimming and after setting the scene in the first four chapters, she delves into what actually happens to our bodies during the process of immersion. I love Chapter Five where the cold shock response is considered, described and shown in a variety of wonderful images.
Cold Water Shock is a reflexive response triggered by the sympathetic nervous system – what does this look / feel like?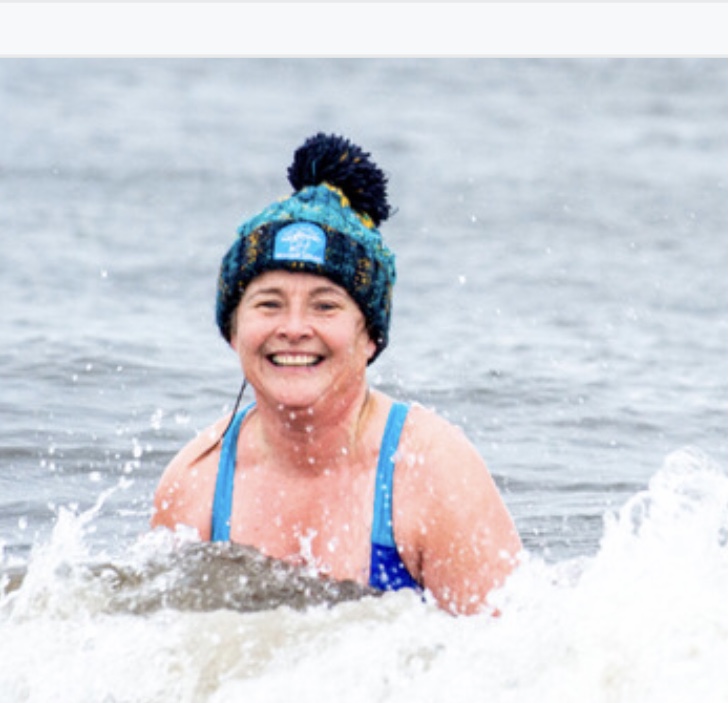 Gasp!!!
Hyperventilation!!!
Increased Heart Rate!!!!
Swear!!!!
Receptors in the skin trigger a message to the brain!!
It's cold in here!!!!
In what seems to be a conflict, the parasympathetic nervous system is also triggered
To read more about this and Dr Susanna's other research findings maybe consider buying / borrowing the book. It has introduced us to "Brown Fat" and we have spent the Winter months so far discussing how much of this we have managed to activate and gain!!
Chapter 7 introduces "Brown Fat" in more detail to us, what is it? Tissue or organ, good or bad, warmth or energy? Dr Susanna explains it as our primary central heating system, an unknown organ which will work hard for us, given the right conditions. What are these conditions and why would we want more "Brown Fat"?
Brown Fat – It is neither muscle nor fat, it is a brownish adipose tissue with cells containing a multitude of mitrochondria and small fat droplets rather than one large one (like white fat) – It is our primary central heating system, it creates energy / heat when stimulated, it draws sugar from our blood stream to create this energy.
How to activate it? – The cold receptors in the skin need stimulated to signal a need for heat / energy production, they trigger the activation of the sympathetic nervous system and the production of noradrenalin. This triggers the brown fat into creating heat and energy.
Is it only cold water? Interestingly the Chapter refers to an experiment on people sleeping in a room which was lowered to 19'C and that this increased their brown fat, further, brown fat also decreased when the same group were returned to sleep in their warmer rooms at 27'c. Now I don't know about you but my Scottish upbringing has meant that the chances of me sleeping in a room above 15'c ever are pretty slim!!!! So maybe I had some brown fat before I started this crazy swimming nonsense.
How might it help? It will help us regulate our body temperature more easily and increase our metabolic rate. It is a calorie consumer and it helps to remove sugar from our blood system – it might help to reduce the chances of diabetes, which is ever prevalent in our modern society.