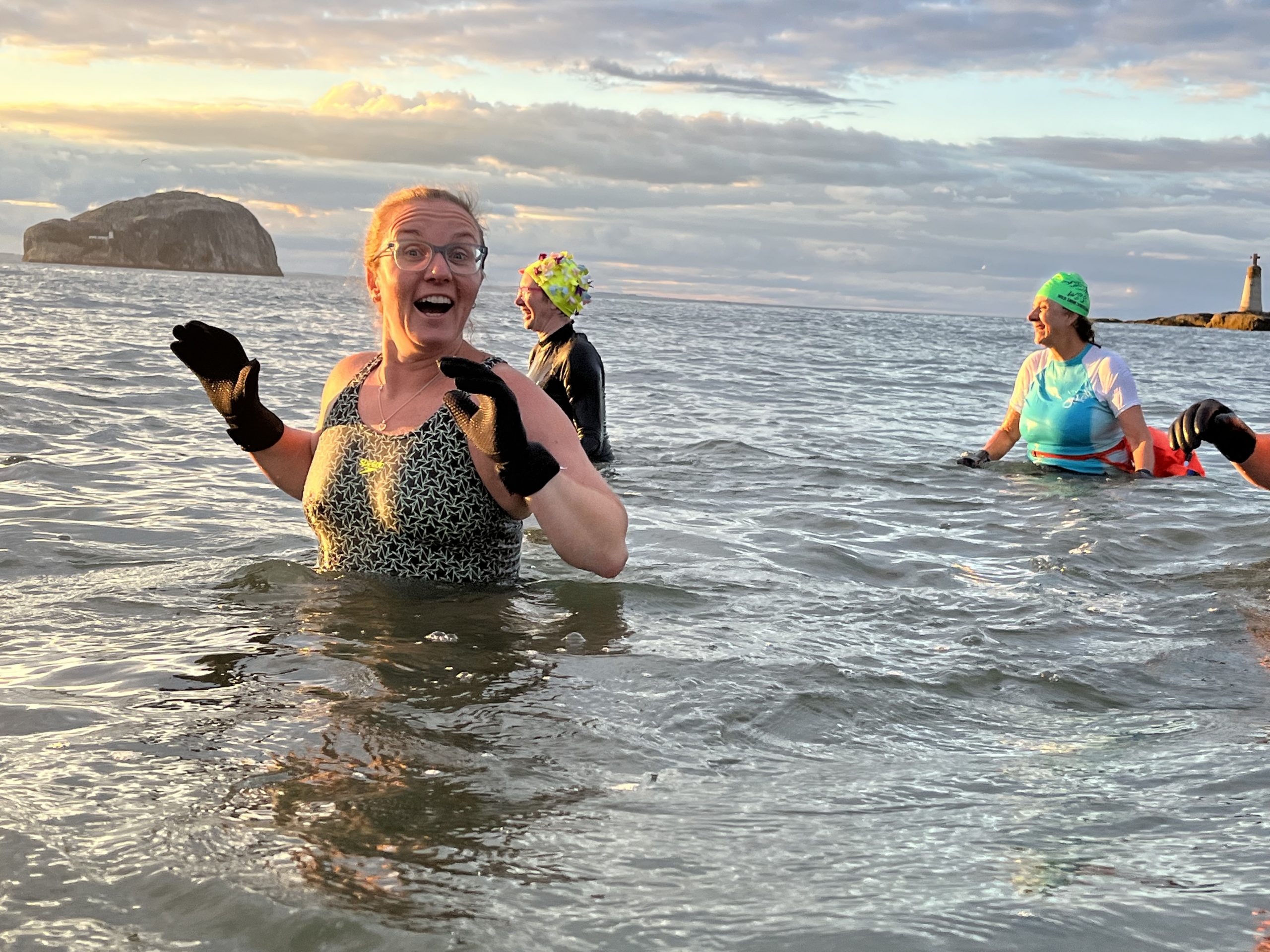 Wave Jumping and Spectacular Sunset
We were so lucky with the weather for our Member's Week Sunset Swim at Seacliff Beach. We had planned a low tide swim in the hope of seeing Tantallon Castle with a sunset backdrop and we were not disappointed. As we walked through the arch created by the Buckthorn bushes we were greeted with the joyful sounds of the surfers. Crashing waves, the dropping sun setting on the silhouettes of the surfers, the castle and the bass rock adding to view that unfolded in front of us.
Seacliff is a private beach with a paid gate access and various car parking options as well as toilet facilities. It is a beautiful beach with fabulous views, rock features, a wide stretch of sand and plenty nature. Definitely worth a visit if you are in Easy Lothian, although it is also worth noting that it closes at sunset and does not allow overnight camping / campervans etc.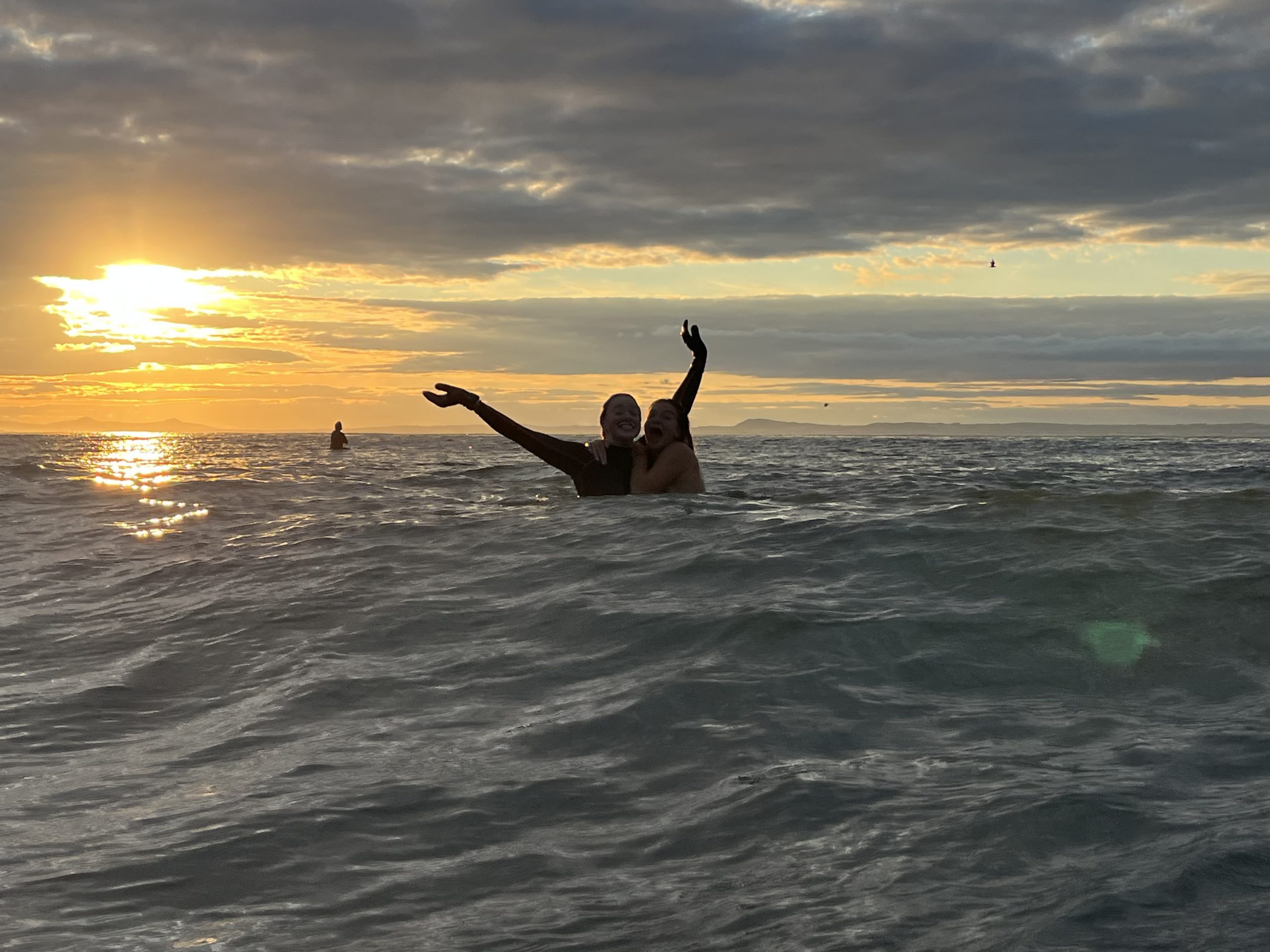 We stood for a while in the breaking waves watching the surfers ride the larger waves to the East of our chosen spot. It was a slightly calmer area, and after a check for any outgoing water which might have indicated a rip in the quieter water we decided it was a great opportunity to wave jump and plunge through the breakers. Maree had her tow float for safety but the waves were strong and it was more of a burden in the shallows.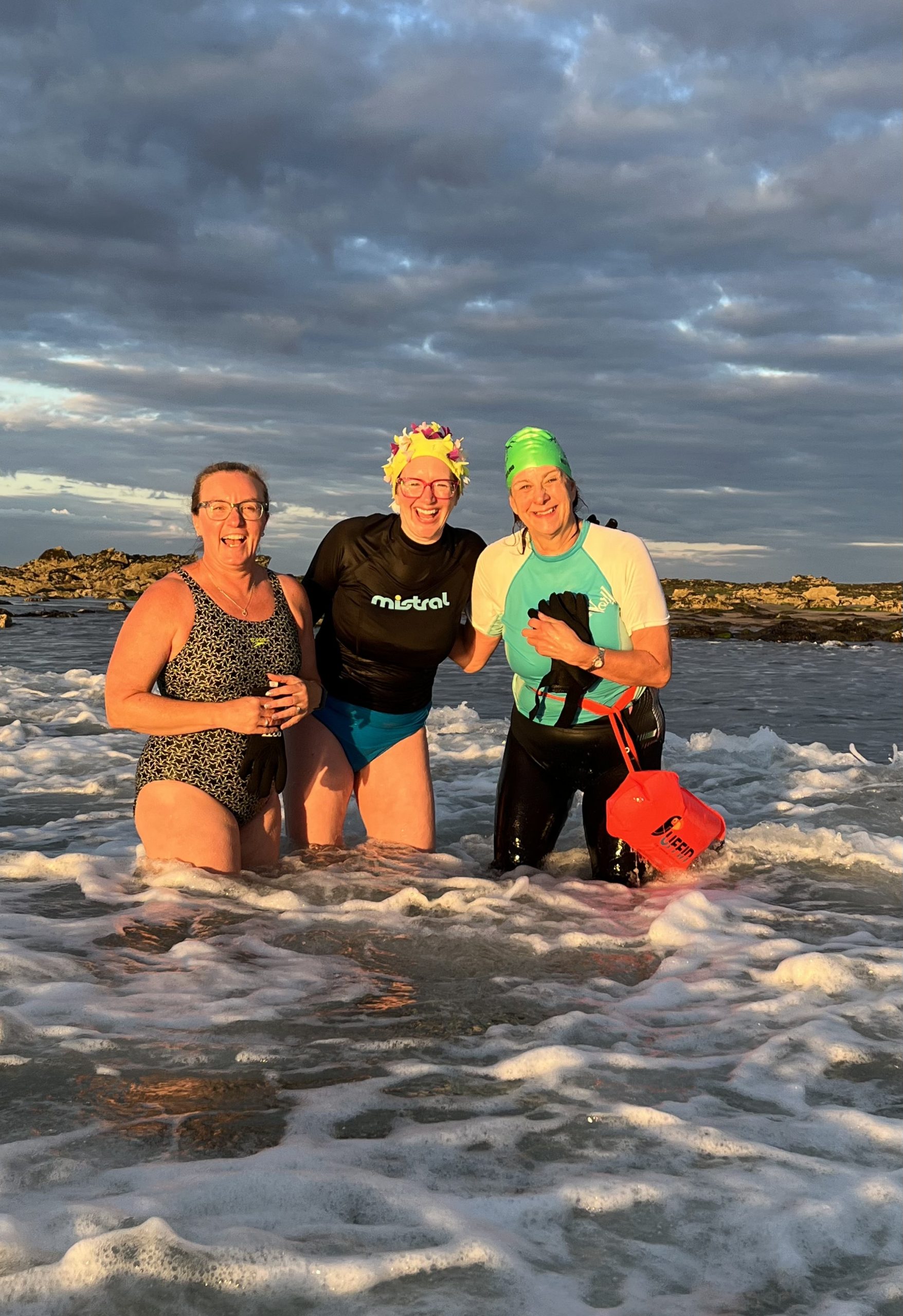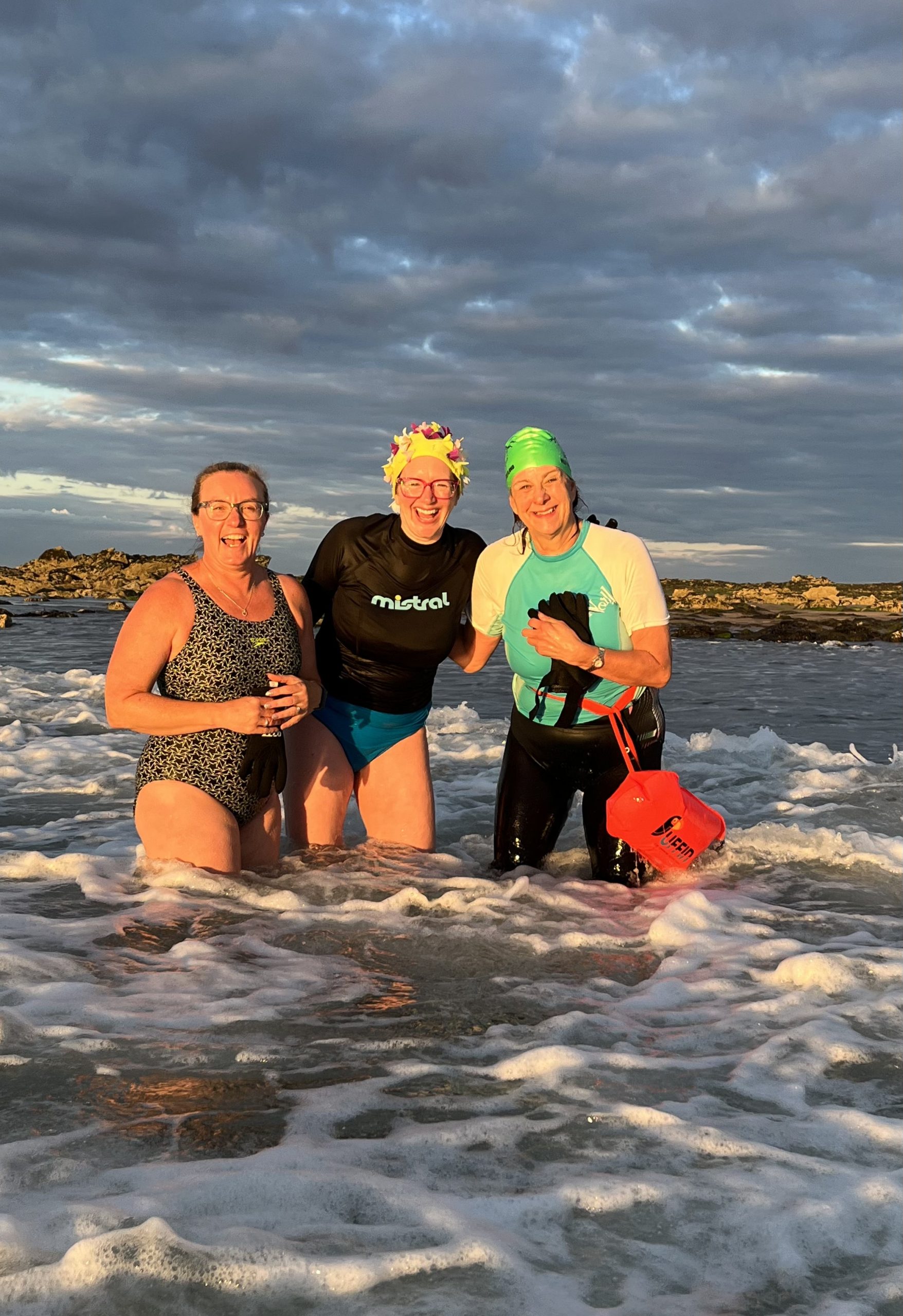 Lots of squealing and shrieking accompanied our playful sunset swim and we were respectful of the pull of the water as the waves tumbled back into the sea. It was a short but exhilarating swim and everyone had great fun.
We were grateful for the post swim socialisation. Our chat reflecting the warmth and brightness of the sun, re-setting our minds and bodies with the "calm after the storm". The jelly pan fire, warm banana bread and citrus cake awaited uses we dried off and watched the last of the sun's rays dip below the horizon.